The Dutch violinist has offered the scaffolding from his life-size Schönbrunn Palace set – which nearly bankrupted him a decade ago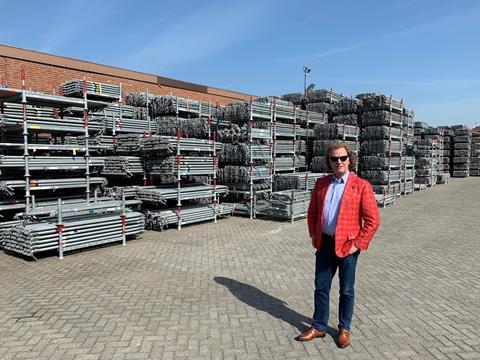 André Rieu has tweeted offering 700 tons of steel scaffolding towards the reconstruction of the Notre Dame in Paris following the devastating fire on Monday night.
'Deeply shocked by the dramatic images from Paris,' he wrote. 'We would like to provide our 700 tons of steel, used for the set of Schönbrunn Castle, to help erect the scaffold for the restoration of beautiful Notre-Dame.'
The scaffolding is from the near life-size Schönbrunn Palace set with which Rieu toured the world in 2008. The Dutch violinist has claimed that he was nearly bankrupted by touring with the set, plus orchestra, dancers and several horse-drawn carriages, but that it also propelled him into the top ten touring acts worldwide.
Rieu was inspired to commission the lavish set when he played a concert in front of the the real Schönbrunn Palace outside Vienna, which was built in the middle of the 18th century as a wedding present for empress Maria Theresa. It was also Empress Sissi's favoured residence in Vienna.
'Of course, recreating a castle was completely stupid, so it was my worst financial decision but also my best, because it bought the best publicity,' Rieu told The Telegraph in 2015.
It is not yet known whether his offer has been accepted.