In what sounds like an April Fools' Day joke, the Netherlands Symphony is currently the ***** Symphony, writes Heather Kurzbauer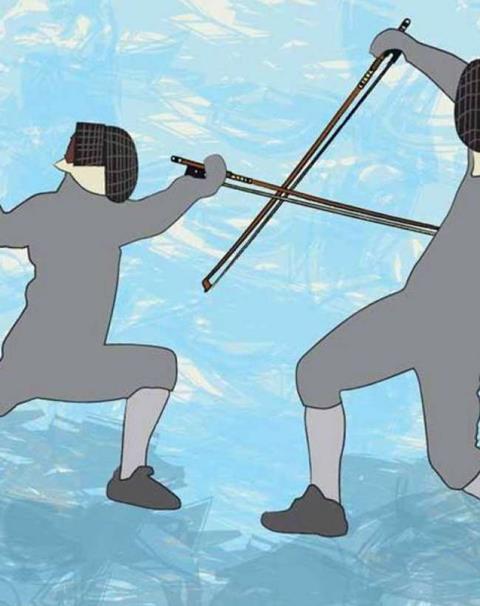 The Amsterdam-based Netherlands Philharmonic Orchestra and the Enschede-based (East Netherlands) Netherlands Symphony Orchestra might hold a world record for fighting over a name.
The source of strife goes back to the last decade of the 20th century when the Orchestra of the East, a literal translation of the Enschede symphony's name, settled upon Netherlands Symphony Orchestra as a more suitable tour appellation. According to the Amsterdam orchestra, an agreement was made to use the name whilst on tour, leaving the Netherlands Philharmonic Orchestra as the sole proprietor of 'Netherlands' in relation to a Dutch orchestra: two orchestras with similar names might lead to confusion.
Four court cases later and the jury is still out. The most recent Amsterdam court holding forbids the Netherlands Symphony the right to use that name.
What's in a name Londoners might query what with London Symphony Orchestra and London Philharmonic Orchestra just for starters. And what about the great orchestras in Berlin and Vienna who all seem to thrive regardless of name?
The most recent court ruling has forced the Enschede group to drop Netherlands from its publicity and upcoming season brochures under threat of a hefty fine (€1000 per day). Although there were reports several weeks ago that the orchestra's instruments could also be confiscated should they continue to use the name, thus far no action has been taken on that front.
So what is that Eastern upstart calling itself these days? The ***** Symphony – a name which the orchestra has been instructed to use until further juridical notice. Five stars, thumbs up and to be continued.
Subscribe to The Strad or download our digital edition as part of a 30-day free trial. To purchase back issues click here.