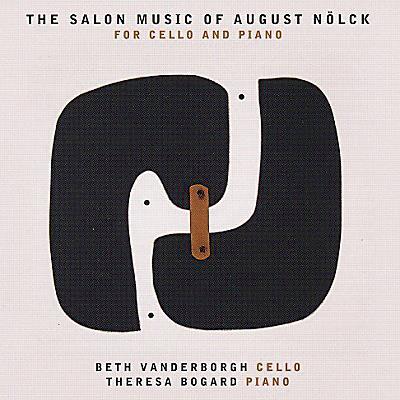 The Strad Issue: January 2013
Description: Even accomplished performances can't rescue mundane cello miniatures
Musicians: Beth Vanderborgh (cello) Theresa Bogard (piano)
Composer: Nölck
Travelling from Hamburg to Vienna and eventually settling in Dresden, Lübeck-born cellist–composer August Nölck (1862–1928) absorbed the Romantic language of Schumann, Mendelssohn and Brahms, rendering his music, largely cast during the early part of the 20th century, quaintly recherché. Yet the most striking compositions are the later opus numbers – the op.208 Spanish Serenade and Mazurka brillante are on a par with W.H. Squire's ubiquitous warhorses and would possibly be suitable as examination material. But the overriding reason for Nölck's obscurity must be the mundane quality of his ideas. Even in technical works such as his position studies, he is unlikely to garner enthusiasm from the young cellists of today.
Undaunted by the often over-saccharine invention of the Élégie op.205 no.1, the Amoroso–Valse lente op.160 or the Liebeslied op.15 no.2, American cellist Beth Vanderborgh gives well-characterised renditions that are lyrical and technically accomplished, and the recording is admirably clear. In Nölck's effective arrangements of Mendelssohn's Songs without Words, both Vanderborgh and her pianist Theresa Bogard give eloquent and persuasive readings, particularly in the exquisitely melancholic 'Venetian Gondola Songs' (nos.6 and 12). Mendelssohn's cameos, however, are like a welcome oasis in the terrain of dull salon fare. Among Nölck's set of Six Salon Pieces op.120, the Mazurka might ignite faint interest, but despite these ardent interpretations, it might be prudent to let sleeping music lie.
Joanne Talbot