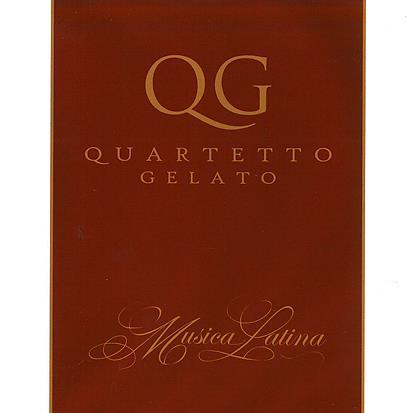 The Strad Issue: January 2009
Musicians: Quartetto Gelato, with Penderecki Quartet, Kristina Reiko Cooper (cello) Roberto Occhipinti (double bass) Rosendo 'Chendy' Leon, Maninho Costa (percussion) Cynthia Steljes (cor anglais)
Composer: Bonfa, Granda, Lara, Pixiguinha, Jobim, Piazzolla, Velasquez, Corona, Duran & Abreu
This is jolly: the Toronto-based Quartetto Gelato (which my tourist Italian translates as Ice-Cream Quartet) is an exuberantly eclectic ensemble of violin, cello, clarinet and accordion/bandoneon which takes musical trips around the world, and has a repertoire ranging from Danny Boy to Monti's Czardas. They've done Naples, they've done the Orient Express, and now they're doing Latin America, with a collection of dances and songs from Argentina – Piazzolla is here, of course – Peru, Mexico and Cuba. Songs indeed: violinist Peter de Sotto, athletic and sweet-toned as he swoops around his instrument, doubles as tenor, a Latin crooner to the manner born.
The players are joined by a variety of other instrumentalists, including the Penderecki Quartet for Zequinha Abreu's three-movement Suite latinoamericana, and even the producer Roberto Occhipinti joins them on double bass for one track. It's infectious, dancing music, which, like all such apparently effortless fun, only works so well because these are seriously good musicians. They have the idioms of the music off pat, the mixture of melodic freedom and rhythmic discipline, the warmth of sound and bursts of virtuosity. There are actually two cellists here, not counting Simon Fryer of the Penderecki Quartet: Kristina Reiko Cooper laid down two tracks before departing to married life and motherhood, to be replaced by Carina Reeves. Both have the happy knack of flitting deftly between rhythm section and front-line melody, and matching Peter de Sotto in dancing bravado. The recorded sound is forward and rich. It's all tremendously entertaining.



TIM HOMFRAY