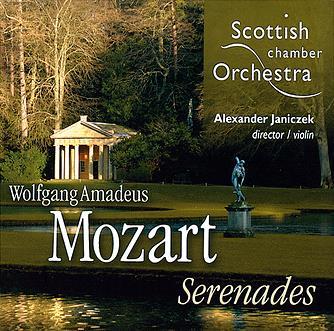 The Strad Issue: January 2007
Musicians: Johannes Leertouwer (violin/director) La Borea Amsterdam
Composer: Mozart
Johannes Leertouwer makes much of the fact that his lightly built 1619 Amati comes from the period that Mozart would have had in mind when exploring the contrasts possible by use of the violin's different registers in his violin concertos. With gut strings the instrument is noticeably and uncommonly dark on the two lower strings and silvery bright on the E string, which brings about some interesting contrasts in fast passages crossing strings.
The second of Leertouwer's selling points for this new recording follows on from his study of Mozart's manuscripts through which he realised that several points have eluded modern performances, though without reading about them in the accompanying booklet they would pass you by. The third variance comes with new cadenzas from Clemens Kemme who feels he has connected to the mind of Mozart at the time of composition. That may sound rather presumptuous, but he has created music that slots most comfortably into the shape of each movement.
Having gone down paths of authenticity, Leertouwer's approach is one of lightness and elegance, his opening allegros characterised by gracefully finished phrases. Unhurried central movements bring long, flowing, cantabile lines of considerable beauty which are moulded with loving care. Playful in his approach to the finales and with good dynamic contrasts, Leertouwer is probably too gracious to enter into the young composer's irreverence fully.
Technically the playing is very good and the performances are always enjoyable, though when compared with Andrew Manze's period-instrument recording of the last three concertos (Harmonia Mundi), I feel Leertouwer is too safe and comfortable, a view reinforced by his lack of brio in the B flat Rondo.
My main concern is a recording that captures the mix of pungency and sweet sounds of the Amati's gut strings while placing around the fine orchestra a warm acoustic that removes any hint of period quality.
DAVID DENTON