A preview of the November 2017 issue's Masterclass, which features detailed performance suggestions and marked-up sheet music by Hartmut Rohde on the first movement of Reger's Viola Sonata op.107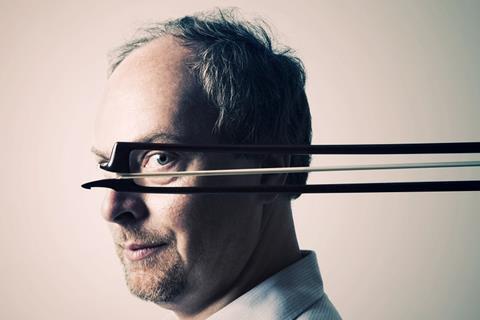 Hartmut Rohde continues The Strad's marked-up sheet music series in association with Henle Verlag with the first movement of Reger's Viola Sonata op.107 – giving bowings, fingerings and ideas for interpretation in our November 2017 issue. Download now on desktop computer or via the The Strad App, or buy the print edition
Few violists play this work; my teacher Hatto Beyerle was one of few viola professors in Europe to teach it. He loved it, and in our class it was something very special. He was friends with Adolf Busch and his family, who were students and colleagues of Reger, so he heard many of Reger's ideas that way. I too had a personal link: I had the pleasure of knowing Reger's last piano student, who died in the late 1990s. She confirmed what musicologists had told me about interpreting his music: how important it is not to get lost in all his chromaticism and ritardandos.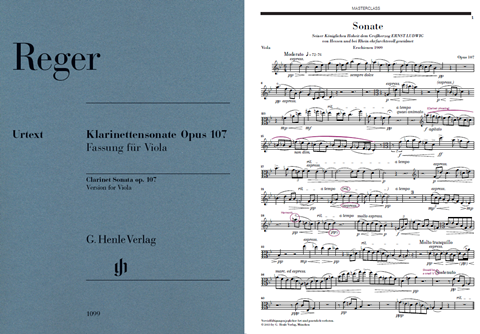 The sonata was originally written for clarinet. In his version for viola, Reger changed the articulation far more than Brahms did when making viola versions of his own clarinet sonatas. Reger was a pianist, but he was always in contact with top performers and pedagogues, and he worked with musicians including Joseph Joachim to create his works for strings. As a result, it became a very different piece.
…
Reger used to say his music should be played in waves, with a fluctuating rubato. He used this even when he played Mozart, which, of course, would make most period players jump out of the window!
To read the full Masterclass article by Hartmut Rohde and see the marked-up sheet music, download The Strad's October 2017 issue on desktop computer or via the The Strad App, or buy the print edition
Hear Mozart through the lens of Reger in this recording of his Variations and Fugue in A Major on a theme by Mozart