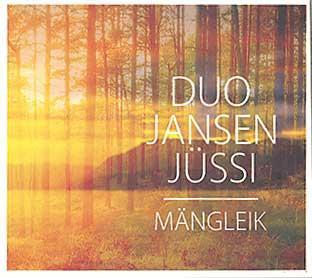 The Strad Issue: January 2014
Description: A playful selection of music celebrating two styles of fiddle tradition
Musicians: Einar Jansen, Johanna-Adele Jüssi (violin/octave fiddle)
Composer: Folk, Traditional
The opening, declarative fiddle phrase of 'Mängleik' (which translates as 'game'), sets the tone for this album: simple, vigorous and playful. The fiddle is the instrument of ceremonial dance in folk cultures right across northern Europe, and that spirit permeates every moment of this recording. It brings together two talented young folk fiddlers from either side of the Baltic: Johanna-Adele Jüssi from Estonia and Jo Einar Jansen from Nord-Trøndelag in northern Norway. The duo's respective cultures have much in common, as demonstrated by side-by-side polkas 'Jostein/Musimaias', but there are subtle differences in styles. The Norwegian melodies tend to be courtly and delicate by comparison with the more earthly, vivid and mischievous Estonian pieces.
It is with the latter tradition that the fiddle duo is such an effective vehicle. With performances that feel spontaneous and yet are noticeably well-crafted, Jansen and Jüssi breeze through frequent shifts in pace and texture. From off-kilter unison tunes to high ornamental melodies over an open-string drone accompaniment, their playing is always varied and inventive. At 15 tracks, 'Mängleik' is a shade too long to feel like a careful selection, but the album demonstrates why the violin – and, for one track here, the growling, whispery octave fiddle – has such strong sway over Nordic folk music.


Tim Woodall