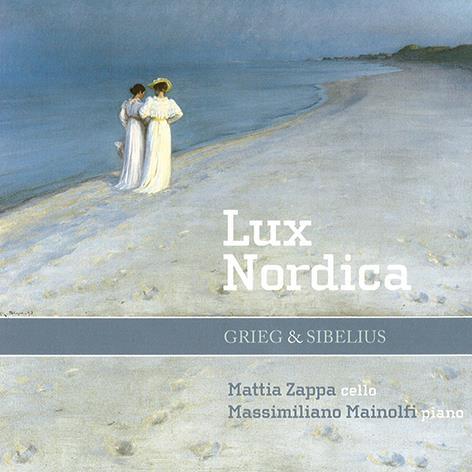 The Strad Issue: January 2011
Description: Two southern Europeans shine a light on Nordic cello music
Musicians: Mattia Zappa (cello) Massimiliano Mainolfi (piano)
Composer: Grieg, Sibelius
Mattia Zappa and his long-standing recital partner travel far from their own southern European roots for this smoothly recorded disc, their second for Claves. Grieg's Sonata offers Zappa, who studied under Harvey Shapiro and Thomas Demenga, the best opportunity for showing off his impressive bow technique. It ranges from a light, floating touch that achieves a real pianississimo when required, to the passionate, sustained playing with every millimetre of bow hair in use of the high tessitura melodies in the first and second movements, and some beautifully controlled cross-string spiccato at the end of the first movement mini cadenza. His 1758 Florentine GB Gabrielli cello lacks power in the higher ranges, but its focused tone nonetheless manages to penetrate the full piano writing. Grieg's short Intermezzo is played tenderly, with a flowing, continuous legato line, and intense vibrato giving expressive power to its climaxes.
In the Sibelius groups, both originally for violin, Zappa's cello soars inspiringly in the 'Cantique', while 'Devotion' draws forth some strongly felt, muscular playing, and the pair's delightful rubato gives authenticity to the folk-inspired 'Rigaudon'. The interpretative challenges of the brooding, restless Malinconia, written after the death of Sibelius's daughter in 1900, are well met, its emotions the most powerfully conveyed on the disc.


JANET BANKS