The largely self-taught restorer worked on bows from the top London orchestras for 30 years, writes his sister Linda Grove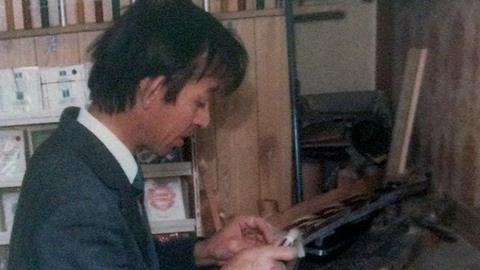 Arthur Grove, London orchestral bow repairer, died peacefully on 2 February 2017 in Hatfield, Hertfordshire. The son of a Yorkshire miner, Grove's love of music began when, as a young boy, he joined his father in the Salvation Army band, playing the cornet. He also played the violin in his local orchestra.
At the age of 18 he carried out his national service in the Royal Artillery band in Woolwich, playing both trumpet and violin. Upon demobbing, the majority of his band friends joined top London orchestras, such as the London Symphony, but Grove went on to work in The London Music Shop.
At that time, any bows which came in for repair were sent to J.P. Guivier & Co, but this changed when Grove decided to launch himself as a self-employed bow repairer in Soho. The largely self-taught restorer visited all the major London orchestras, including those based at Covent Garden and Sadler's Wells. He would collect the bows, rehair, and return them at the next rehearsal. He did this for 30 years until his retirement in 2000. He also played violin in the Hatfield orchestra and several quartets.
Grove, a widower, leaves two sons, Robert and William and a granddaughter Arabella.