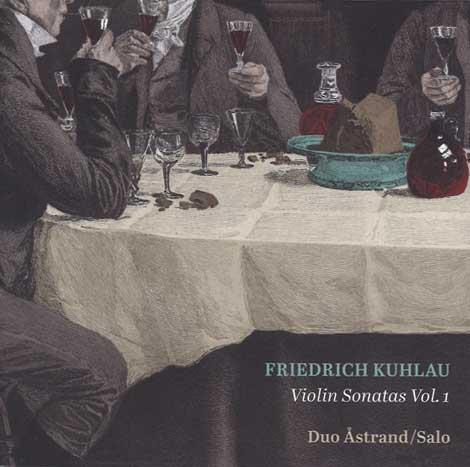 The Strad Issue: December 2014
Description: Largely successful accounts of sonatas by the German—Danish composer
Musicians: Duo Šstrand/Salo
Composer: Kuhlau
Pursuing their mission to disseminate Danish music, Christina Šstrand and Per Salo champion four sonatas by native German Friedrich Kuhlau, who took Danish citizenship in 1813. The works date from the 1820s – most adopt the conventional fast–slow–fast structure and combine stylistic elements of the Viennese Classical composers, particularly Beethoven, and the virtuoso piano writing of Clementi, Dussek, Cramer and Hummel.
Salo is equal to the demands of the pianist's role, playing the concertante opening movement of op.64 with full-blooded authority and fleet-fingered dexterity, but Šstrand often seems more reserved and less focused in the balance. She emerges more prominently in the succeeding variation movement on a Danish shipwreck ballad, and this seasoned husband-and-wife duo captures the geniality of the rondo finale of op.79 no.1 with subtle interplay and sophisticated use of rubato. The two truly shine in well-characterised accounts of the polonaise-style finale of op.79 no.2, the opera-influenced Andantino of op.79 no.2 and the brilliant, extrovert finale of op.79 no.3, although at times one might wish for a greater variety of dynamic nuance and tonal colour.
The studio recording has pleasing resonance but the whole package falls short of Dora Bratchkova and Andreas Meyer-Hermann's more persuasive performances on CPO.
Robin Stowell