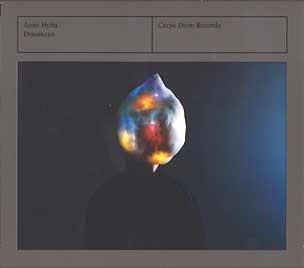 The Strad Issue: January 2014
Description: Ancient and modern meet on a disc that brings new sounds to old instruments
Musicians: Anne Hytta (Hardanger fiddle/viola d'amore/vielle)
Composer: Hytta
Anne Hytta is one of a number of players of Scandinavian traditional stringed instruments to be taking the folk music of the region in new directions. The Oslo-based multi-instrumentalist originally wrote this set of solo pieces for a video art installation. Her principal instrument is the Hardanger fiddle, the decorative violin of Norway: though lightweight, with its four 'under-strings' creating natural resonance and the frequent use of drones in traditional music, it can easily create the depth and variety of sound to occupy a full album of solo material.
Like much Norwegian music, Hytta's pieces are melancholic but always carry the hint of a dance. Her playing, which has an open, improvisatory feel, is muscular, even savage at times, and expertly blends ornate melodic lines with harmonic accompaniment. Draumsyn is structured around moods created by different fiddle tunings, which traditionally have individual colour names. Hytta introduces her own synaesthetic element, linking her own colour associations to the sonorities created by playing different instruments: three types of Hardanger fiddle, a viola d'amore and medieval vielle. (For example, the plaintive intensity of the three-part Undrestille suite for Hytta evokes a deep red.) The result is a bewitching album of music that sounds both ancient and new.



Tim Woodall