Three string teaching experts answer a reader's question for The Strad's Teacher Talk series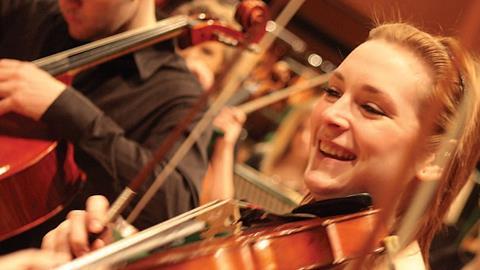 How do you keep teenagers on track? The superstars will always practise, but what about the future rank-and-file players who seem to be dropping out of practising, not to speak of school orchestras, in record numbers? MARK MERKEL, ALBERTA, CANADA
MIMI ZWEIG I find that if teenagers are engaged in the process of learning, they are less likely to be 'drop-outs'. My philosophy is to give the student the musical and technical tools with which to sound beautiful at all levels. Weekly, the teacher can give a student manageable tasks to complete. If the student accomplishes the tasks and sounds more beautiful by week's end, that is the inspiration for continuing. Also, arriving at the next piece is the dangling carrot.
The combination of private and group lessons or masterclasses spurs students on. The private lesson affords the opportunity for individual attention, and the group offers the opportunity to hear and support the progress of peers and to know that playing the violin does not have to be a lonely adventure. (By the way, it is not true that the 'superstars' will always practise – sometimes they are the most difficult to inspire!)
BONNIE HAMPTON The musical experience itself is the best motivation for serious practising. Teenagers, especially, are seeking social experiences, and while there is no substitute for individual practice, a teacher can also create cello ensemble playing and experiences within their own studio. There is a great deal of literature for two, three, four and more cellos, which can be an enormous pleasure and also serve as an excellent prelude to chamber music.
BORIS KUSCHNIR Superstars often don't practise enough, either! Of course they practised a lot to reach their status but once they get there some of them stop being self-critical and so they might lose the excellence of their beginning. Rank-and-file players tend to practise better when their teacher gives them interesting goals such as preparation for competitions, concerts or recordings. The teacher always has to give an idea of how to reach these goals on a very specific level, not just saying, 'Practise a lot,' but giving clear guidance about how to solve both technical and musical problems. The result will not only be that the student eventually practises more and more, but also that they enjoy it.
BONNIE HAMPTON was formerly on the faculty at Juilliard School, teaching cello in both the college and pre-college divisions
MIMI ZWEIG is professor of violin and viola and Director of Pre-College Strings at Jacobs School of Music, Indiana University at Bloomington
BORIS KUSCHNIR is violin professor at the Vienna Conservatoire and at the University of Music in Graz
Read: Should etudes and studies be performed with attention to musicality?
Read: How long should a music student practise a piece?
Read: Should violin students take a long summer break without practising?