Erick Friedman, Heifetz's first student and a virtuoso in his own right, was frustrated by continual comparisons to his teacher. Dennis Rooney looks back at his life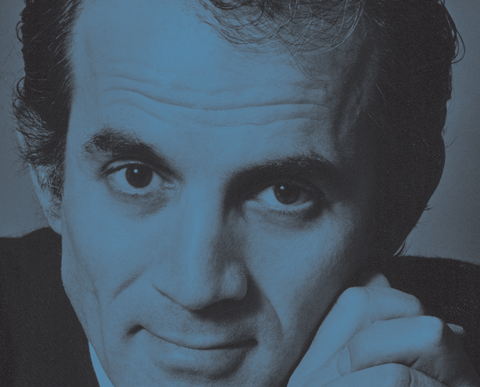 This article was first published in The Strad's November 2004 issue.
When Erick Friedman died of lung cancer on 30 March 2004, one thought back to 1958, when he was selected by Heifetz to be his first pupil. It was a remarkable validation of a promising career which subsequently went tragically off-course.
Born Eric Friedman in Newark, New Jersey, in 1939, he added the 'k' later in life so his 'name would total 13 letters, like Jascha Heifetz and Fritz Kreisler,' he explained. Friedman was six when his father, a physician and amateur violinist, started him on a three-quarter-size violin, because 'it was cheaper than a piano.' After studies with Samuel Appelbaum, the ten-year-old boy moved to Ivan Galamian, who trained him through his 1954 New York solo debut and his Carnegie Hall recital debut two years later. He then began studies with Nathan Milstein. In 1957, at the suggestion of Michael Rabin's mother, he auditioned for well-known agent Arthur Judson, who signed him and began touring him on Community Concerts. One of his tour partners was pianist Van Cliburn, whose victory at the first International Tchaikovsky Competition in Moscow captivated the West.
Judson warned Friedman not to interrupt what was already a promising career, saying it would be 'difficult to restart it'. Despite this advice, Friedman began three years of intensive study with Heifetz in Los Angeles. He remembered what he called the 'violinist of the century' as being awesomely organised, 'not by the day but by the week, month, year and decade!' Although the relationship was close and successful, Heifetz was never effusive with his compliments: 'Strangely enough, he never really thought they were necessary from him.'
Friedman believed his studies with Heifetz transformed his playing and provided him with unique insights into his teacher's genius. He recalled: 'I've never known anyone who was more interested in music, more moved by music, than [Heifetz] was. "Aggrandise the music and it will aggrandise you,† he always said. The genius of Heifetz was that every phrase he ever played said something. He engaged the audience's imagination. He regarded the perfection of his playing as necessary to get as close to the composer's intentions as he could.'
The master's endorsement of his pupil's achievements took a spectacular form when he recorded the Bach 'Double' Violin Concerto with Friedman in London in 1960 – the only time that Heifetz recorded a duet with another violinist. RCA also recorded Friedman in solo works. If this was at Heifetz's suggestion, it was his only active effort to advance the young man's career and Friedman believed this was because 'he didn't want to give me an unfair advantage.' Heifetz hoped that his protégé would stay with him and teach. 'I believe that he was happy to see me develop my own concert career,' Friedman said, 'but I think that he felt that I was not fulfilling my responsibility to pass on what he taught me.' But he hated Southern California and also felt in danger of falling completely under Heifetz's thumb if he stayed.
When he returned to active public performance in the early 60s, Friedman found the mantle of Heifetz a mixed blessing: 'I couldn't win. If I played like Heifetz, I was a carbon copy, a clone. If I didn't play like him, I was less. I recorded the Paganini First Concerto, which Heifetz never did. I even wrote my own cadenza for it. When Irving Kolodin reviewed it in The Saturday Review, he wrote that I played it "like Heifetz would have played it†, as if that was somehow a fault. But how could he have known? Heifetz didn't play it as an adult.' In his book Great Violinists in Performance, Henry Roth wrote that Friedman 'has the equipment of a daring top-level romantic virtuoso. While the body of his vibrant tone is somewhat lean, his overall delivery is almost invariably suave. Standing about six feet three inches tall, handsome of face and feature... he always presents an imposing platform image.'
[caption id='attachment_21757' align='aligncenter' width='635']
Friedman (left) and Heifetz (far right) rehearse the Bach 'Double' Concerto with Sargent (second from right). It was the only time that Heifetz gave another violinist an equal role[/caption]
By 1965 Friedman had amassed an impressive catalogue of RCA discs – a recording of the Prokofiev Concerto no.1 with Erich Leinsdorf was a best-seller – and his career seemed on track. Violist Jesse Levine, who knew Friedman for nearly a half century, says: 'He stood strongly in the up-and-coming echelon of American violinists.' Then came a series of seemingly unconnected setbacks: first, an offer of management from Sol Hurok was suddenly proffered and then mysteriously withdrawn, but not before Friedman had upset his relationship with Columbia; then, David Oistrakh, whom Friedman greatly admired, encouraged him to enter the 1966 International Tchaikovsky Competition. 'One of the reasons he went,' says Levine, 'was that he felt that his advancement had been slower than he had hoped. He felt that going to the Tchaikovsky would push his career forward.' But Moscow was a bitter disappointment.
Friedman shared sixth place in a competition that he could easily have won and speculation over his failure has raged ever since. When we discussed it in 1989, he considered himself the victim of Cold War politics – the invitation to Moscow a ruse to embarrass him. He had expressed in public some unflattering opinions about the Soviet-bloc judges at the 1965 Long–Thibaud Competition in Paris, where he had been on the jury, and believed Oistrakh had been ordered to set him up. Another possible motive, he said, was to embarrass Heifetz and Heifetz's teacher, Auer, both of whom were reviled by the Soviets as defectors. Yet there is no evidence to support his concerns and everything suggests that Oistrakh, as chairman of the Tchaikovsky Competition jury, was acting with Friedman's best interests at heart when he encouraged him to enter. A more likely explanation is that Friedman was unable to perform as he wished under the pressure, lacking the unflappable temperament that distinguishes the greatest solo careers from the merely good ones.
After his trouble in Moscow, Friedman moved on with his career. He began to teach, just as Heifetz had hoped: at New York's Manhattan School of Music, in the Mischa Elman Chair, at the North Carolina School of the Arts and then as artist-in-residence at Dallas's Southern Methodist University. In 1989, just as he was about to leave Texas to join the faculty of the Yale University School of Music, he was dealt another heavy blow. His left hand and arm were injured in an car accident. 'I can no longer perform,' he told me later that year.
Friedman did perform again, however, and also returned to the recording studio. Levine recalls his convalescence: 'It took him about four years to recover. He began daily work at the violin. He learned to play all over again. At his first recital after his recovery, he played the Strauss and Franck sonatas. I heard the same golden qualities that I previously knew, but grown less youthful, more introspective. It seemed to me that his spirit of youth before his accident had somehow become warmer, less sharp and effervescent – a more autumnal spirit. He seemed to have rethought material that he had played all his life. There were new insights and a maturity that was wonderful to hear.'
A co-founder of the Garrett Lakes Arts Festival, Friedman conducted the orchestra there from its launch in 1987 until 1999, performing chamber programmes for another three seasons. He taught at Yale until only a few days before his death, Levine recalls. 'He died on a Monday and had given his final lessons on the Tuesday and Wednesday the week before.'
Friedman recorded throughout his career, most recently making a disc of the Mendelssohn and Tchaikovsky concertos with Laurent Petitgirard and the Orchestre de Monte Carlo. Not consistently in the top rank of solo artists, he nevertheless always retained the respect of his peers and his students. 'Erick's playing had a "bel canto" lyricism that was uniquely his,' says Levine, who describes his friend's playing as 'the most elegant phrasing, borne on a sound of rare beauty and purity, coupled with extraordinary technique and a huge colouristic palette. To understand the simplicity of the things he would go after. Such delicacy for a man with such big hands!'
Read: Studying the violin with Jascha Heifetz, by Sherry Kloss
Watch: Jascha Heifetz gives violin masterclass
Dennis Rooney interviewed Erick Friedman for The Strad in January 1990"