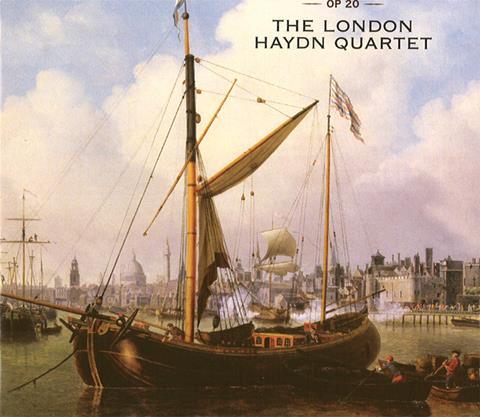 The Strad Issue: January 2011
Description: Sensitive and well-judged period-instrument performances of Haydn
Musicians: London Haydn Quartet
Composer: Haydn
The players of the London Haydn Quartet, formed in 2001, refer modestly in their booklet notes to gut strings and Classical bows, saying relatively little about performing practice, but in this respect they are underselling themselves.
The performances of Haydn's op.20 quartets are not only emotive and truly stirring, but also hint at a good understanding of what we know of performance at the time of the 1801 Artaria edition they have chosen, with a clean yet warm sound, thoughtful stressing of dissonances, some welcome use of portamento (as in the first movement of op.20 no.2) and an intelligent and sparing use of vibrato. Admittedly, some of the spiky articulations in the third movement of no.4 might not reflect early 19th-century practice and the 'literal-to-the-text' rhythms are unlikely to have much in common with performance in Haydn's lifetime.
Nonetheless, the rich sonorities of the second movement of no.1 and the overall emotional ardour – as in the second movement of no.2, for example – makes these a very fine set of performances, intelligently phrased and recorded with sensitivity by Hyperion. This is one of the best discs I have heard in a long time.
David Milsom