The tenth Osaka International Chamber Music Competition and Festa featured not only a dizzying array of high-level music making, but also a sense of mutual support between the competitors, reports Robert Markow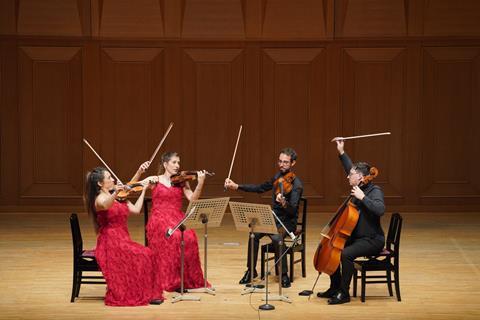 Discover more Featured Stories like this in The Strad Playing Hub.
Read more premium content for subscribers here
Tokyo has glamour and glitter; Kyoto and Nara shrines and temples. But what about Osaka? It has one of the world's leading chamber music competitions, the Osaka International Chamber Music Competition and Festa, whose large scale was in evidence at the tenth edition this year (12–19 May), with 161 ensembles from 34 countries applying to take part. The event hosted 33 of them: including ten string quartets, nine piano trios and two piano quartets. There were 56 individual performances, plus two full-length winners' concerts, yielding around fifty hours of music over eight days. Ten ensembles shared more than 13 million yen in prize money (about £71,000), and the three first prize winners have been invited back for tours of Japan. This triennial event, organised by the Japan Chamber Music Foundation (whose mandate is to stimulate interest in chamber music in Japan as well as to contribute to international exchange through music), is actually three interlocking competitions, each with its own jury and set of prizes. Distinguished cellist Tsuyoshi Tsutsumi, aged 80, presided over a jury that included two first prize-winning alumni from the early years of the competition (violist Monika Henschel of the Henschel Quartet and cellist Alasdair Tait, formerly of the Belcea Quartet).
The competition kicked off with all ten quartets presenting one of the Beethoven op.18 string quartets (five chose no.4 in C minor, and three no.1 in F major) plus Webern's Five Movements op.5 (the alternative choice, Kurtág's First Quartet, had no takers). Each quartet found a different way of interpreting the Webern, and all were convincing. Perhaps best of all was the performance by the Moser Quartet (Switzerland), which brought terrifying ferocity to the fast movements and dark mystery to the slow ones. For me, the best Beethoven (no.1) also came from the Moser, which turned in thoroughly polished playing, a full range of expressive gestures and a homogeneity of sound and balance rarely found in quartets.
Two days later, eight quartets competed in the second round (with longer programmes now, of 40–50 minutes) to become one of the five chosen for round three. Again, the Moser stood out, as did the Hono (Japan) and Malion (Germany) quartets. All three left me in awe of their absolute technical virtuosity, balanced sound and unanimity of interpretation. Other quartets were prone at times to an overwrought approach that left me wondering if they were trying to sound like an entire orchestra. Of the 36 works by 20 composers that were possible repertoire choices, no one played anything by Schubert, Schumann, Dvořák or Shostakovich. Four chose Brahms (all no.2). Of the contemporary choices, Ligeti's First Quartet came up three times, while Bartók was represented just once (no.4).
A sheen of beautiful sound, immaculate execution, perfection of balance and a sense of refinement surrounded the playing of the Indaco Quartet
Round three (16 May) narrowed the competition from five to the three that would become the top prizewinners – the Hono, Indaco (Italy) and Terra (US) quartets. The former two were particularly impressive. A sheen of beautiful sound, immaculate execution, perfection of balance and an overall sense of refinement surrounded the playing of the Indaco, which was also capable of projecting even the faintest wisp of sound as well as great volume with no trace of harshness. The Hono distinguished itself with stark loud–soft contrasts, a highly expressive approach and absolute technical perfection. The repertoire in this round was twofold: one of the middle-period Beethoven quartets and Boids Again (2020), specially composed (for the original Covid-cancelled tenth edition) by Misato Mochizuki.
Following the final round (18 May), Tsutsumi expressed his profound respect for the extraordinarily high standard of this competition before announcing the winners: first prize, Indaco; second, Hono; and third, Terra. Afterwards,
Tait said to me: 'The musicians were so committed, honest and genuine, so aware of the structure of the music, and so courageous in defining what they wanted to say about the music. It was a very intense competition requiring much repertoire, and generating a lot of pressure. But in the end, I think every quartet discovered something new about themselves.'
Osaka is one of the few international competitions that includes piano trios and piano quartets, and this year the standard was even higher than it was for string quartets. Japanese critic and chamber music aficionado Yawara Watanabe, who regularly travels the world to hear competitions, declared: 'This was the finest collection of talent I have ever encountered for piano trios and quartets, and is probably the case in the entire history of music.' For the first time, first prize was won by a piano quartet: the Capybara Quartet (Germany), formed barely two years ago yet demonstrating such beauty of sound, balanced sonorities and unity of interpretation that one could easily have imagined it as a seasoned ensemble with years of experience under its belt. Second and third prizes went to the Pantoum (France) and Michelangeli (Germany) trios.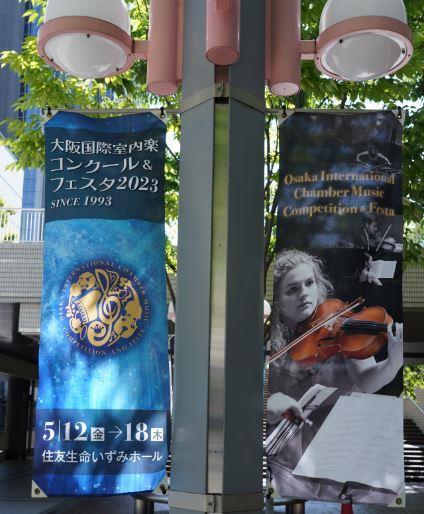 Festa, the third component of the competition, invites chamber groups of two to six players of any age, in any instrumental combination and in any repertoire to compete before a jury of music fans drawn from the public at large. Festa has become a big public draw in Osaka, a sign that the competition is realising its goal of encouraging Japanese music lovers to devote more attention to chamber music; the audience this year was the largest ever. The 200-strong Festa jury awarded both the top Menuhin Gold Prize (whose namesake came up with the idea of the Festa) and the Folkloric Special Prize to five-member Mongolian ensemble Tenger Ayalguu on traditional instruments including bowed strings. Silver Prize went to an equally deserving French quintet, Le Bateau Ivre, consisting of a string trio plus flute and harp playing music by Jolivet, Jongen and Cras.
The Osaka competition stands out among international events of its kind in its sense of purpose. 'It is one of the big global players,' said Henschel, 'but it goes beyond just winning prizes. It empowers young musicians to interact with society, to network, to seek goals beyond artistic values.' A spirit of camaraderie and mutual support seemed to pervade the entire competition, with ensembles cheering each other on whether or not they advanced to the next round. Henschel noted the same spirit among jury members, 'It is the most supportive jury I have ever worked with, all of us imagining ourselves on stage with the performers.'
The competition is held in Izumi Hall (seating capacity 821), modelled on the larger Grosser Musikvereinssaal in Vienna and with acoustics of comparable excellence – perfect for chamber music. If chamber music is your passion, skip Osaka's Expo 2025 and wait a year for the next competition, scheduled for May 2026.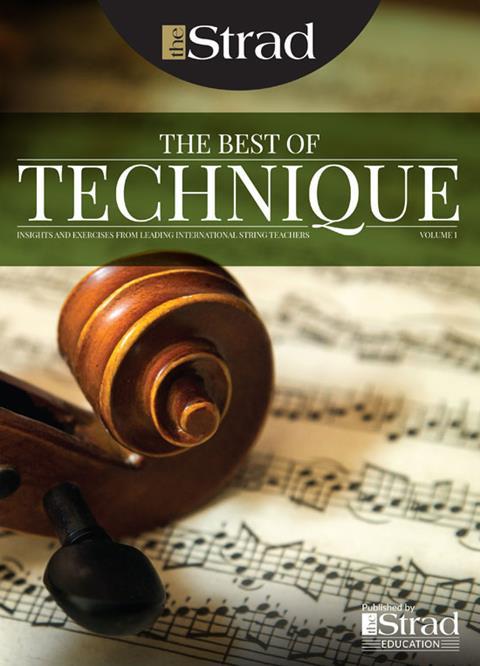 In The Best of Technique you'll discover the top playing tips of the world's leading string players and teachers. It's packed full of exercises for students, plus examples from the standard repertoire to show you how to integrate the technique into your playing.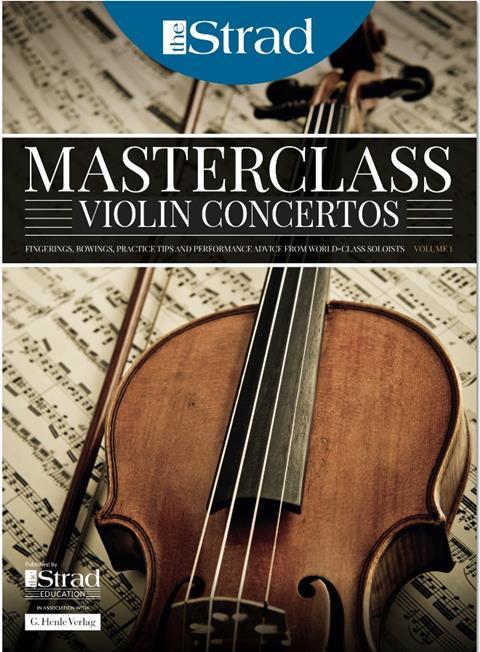 The Strad's Masterclass series brings together the finest string players with some of the greatest string works ever written. Always one of our most popular sections, Masterclass has been an invaluable aid to aspiring soloists, chamber musicians and string teachers since the 1990s.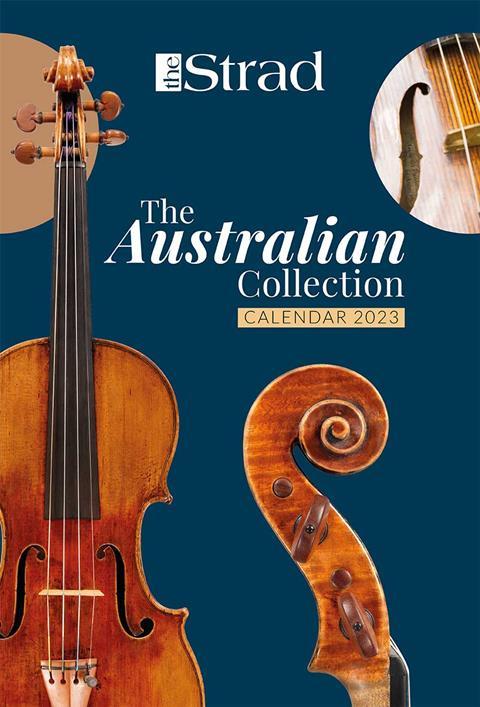 This year's calendar celebrates the top instruments played by members of the Australian Chamber Orchestra, Melbourne Symphony, Australian String Quartet and some of the country's greatest soloists.