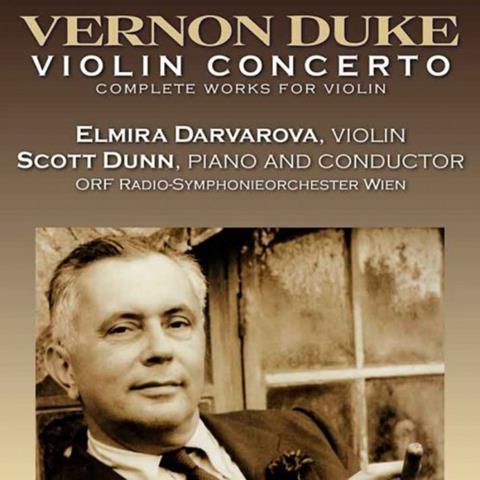 The Strad Issue: December 2015
Description: Broadway tunesmith turns to 'serious' music – with mixed results
Musicians: Elmira Darvarova (violin) Kim Laskowski (bassoon) ORF Radio Symphony Orchestra, Vienna/Scott Dunn (conductor/piano)
Composer: Duke
All goes well until the final movement of Vernon Duke's 1941 Violin Concerto, where he defaults to polystylistic 'tema con variazioni' autopilot. But the first two movements have proved so harmonically and melodically robust that flunking his finale is excusable. He wouldn't be the first composer to do so.
As a Tin Pan Alley tunesmith (born Vladimir Dukelsky in Minsk in 1903), Duke penned 'April in Paris' and 'I can't get started', but his Prokofiev-meets-Hindemith Concerto barely shows any of his Broadway pizzazz. With its wayward chromaticism and rhythmic pounce, the gnarly opening movement sets a tone of explorative gravitas. The ORF Radio SO of Vienna under Scott Dunn probes Duke's scenic, reedy-woodwind and brass-rich prologue. Then Elmira Darvarova broadens the terrain, her strolling melodic excursions ricocheting against extended cadenzas that smash forceful holes through the texture, everything captured with hairpin clarity.
The slow movement is a sleek and shapely waltz, a perfectly formed character piece, just like Duke's deftly charming Hommage to Offenbach and his galumphing Etude for violin and bassoon. The Latin American rhythms and melodic inflections of the 1949 Violin Sonata – an influence absolutely distilled; this is a more consistent piece than the Concerto – bathe Darvarova's infinitesimally detailed playing in sunshine. This finale dances and giggles. And is perfectly formed.
PHILIP CLARK