Thoughts on studying at the International Cello Institute in Northfield, Minnesota, US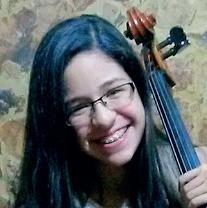 One of the coolest things about the International Cello Institute is that everyone — students, teachers and other course staff — is a cellist. Whatever trouble you're having or question you want to ask, there'll be someone right there you can talk to. Usually the course lasts for three weeks, but the online 2020 edition was a little shorter.
Every day starts with a warm-up session, which is a great opportunity for everyone to interact and get to know each other. You have a lesson either in the morning or the afternoon, with a masterclass almost every day. It might be with one of the core faculty, or with a guest artist. All the masterclasses are recorded and sent to you afterwards, so you can review how you did and how you might improve — something I found to be really helpful.
As well as the instrumental coaching, there are talks and presentations from cellists working in different areas of the industry. We learned about setting up as a freelance player, for example, and the history of women playing the cello. It isn't all classical, either — one talk focused on the possibilities of looping technology in electronic music.
Around halfway through the course there's usually a Sunday trip to a nearby lake, but there's plenty of opportunity to take a break at other times, too. The campus is around an hour from Minneapolis, which is where the guest performers' recitals take place. These are always inspiring, and everyone really looks forward to hearing them.