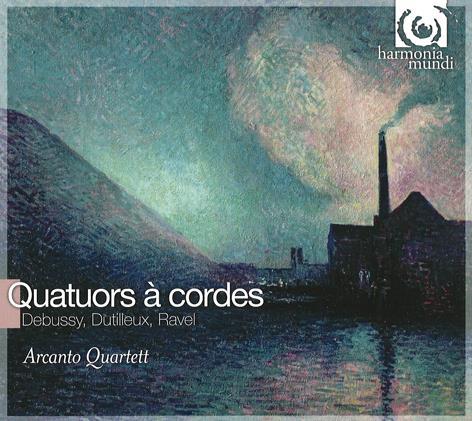 THE STRAD RECOMMENDS
The Strad Issue: January 2010
Musicians: Arcanto Quartet
Composer: Debussy, Dutilleux, Ravel
In many ways the whole notion of composers in the French tradition choosing to express themselves through the profoundly Germanic medium of the string quartet seems somewhat unlikely. Yet it is the typically Gallic genius for linear, textural and harmonic colour that makes these particular works so compelling.
The point is brought home more than ever by this captivating new release by the Arcanto Quartet, an ensemble formed in 2002 from four outstanding soloists and chamber players, including violist Tabea Zimmermann and cellist Jean-Guihen Queyras. Rarely have the detailed internal workings of these glorious quartets been so beguilingly exposed. Where normally each work's subtle voicing is subsumed into a collective, the Arcanto players savour each tiny nuance, sending the music cascading around the ensemble like tiny droplets of sound.
The tantalising sense of four strikingly individual players forming a musical collective reaches its apex in the finale of the Ravel Quartet, in which the group's dazzling virtuosity continually shifts focus as voices emerge briefly only to be subsumed back into the driving textures. The extraordinary depth and sonority generated by this ensemble has been captured with absolute fidelity by producer MartinuSauer, especially evident when experienced on headphones. An outstanding release in every way.


JULIAN HAYLOCK