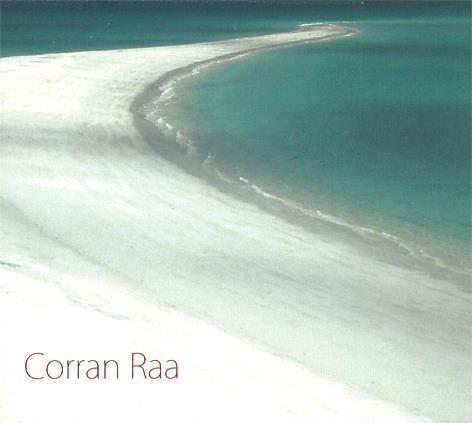 Description: Attractive but somewhat shallow Scottish fiddling
Musicians: Janet Lees, Jenny Smith (fiddle) Kath Bruce (piano/vocal) Robbie Leask (guitar)
Composer: Various
Scottish band Corran Raa takes its name from a sand spit on Taransay, a beautiful Hebridean island that hosts an annual fiddle camp and is currently up for sale (offers in excess of £2m). The group's eponymous debut is attractively played and put together, but comes up a little short on depth and drive. The two-fiddle front line is deployed sensitively, with rugged harmonies in Albert Thomas's and some neat dovetailing in Tricia's.The rather closed-in feel to the sound-stage, however, means that the two slow tunes featuring predominantly solo fiddle are easier on the ear.
Robbie Leask and Kath Bruce take most of the writing credits, but the standout tune is Jenny Smith's Lovely In the End, which closes the album strongly with soaring high fiddles over syncopated guitar. More of the spiky energy displayed here would have lifted an album that, while pretty and warm-hearted, feels restrained and underpowered.


Peter Somerford