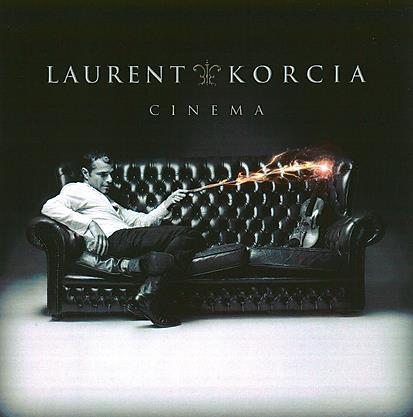 The Strad Issue: January 2009
Musicians: Laurent Korcia (violin) Michael Wendeberg, Matthieu Gonet (piano/conductor) Vincent Peirani (accordion) Pierre Boussaguet (double bass) Fuzjko Hemming (piano) European Chamber Orchestra Lochen, plus additional musicians
Composer: Various
If ever a disc was made for shameless wallowing, this is the one. French violinist Laurent Korcia takes infinite care over bringing glorious light and shade to diverse melodies from the screen on Cinema, accompanied by musicians ranging from the European Chamber Orchestra Lochen to the brilliant accordionist Vincent Peirani.
Heifetz's arrangements of Gershwin's It Ain't Necessarily So and Summertime are effortlessly virtuosic but lose nothing of the beauty of the originals. Granados's Dansas espanolas are brimful of character, with some sensitive pianism from Michael Wendeberg. The sheer, riotous energy of Saint-Saëns's Danse macabre (again with Wendeberg) is delicious, and even Rota's Speak Softly Love, from The Godfather, manages to have a freshly minted feel about it in Korcia's eminently capable hands. There are two pieces penned by Korcia, of which the more successful is Tribulations, sur les themes de l'homme de sa vie – a lovely, lilting tango-inflected dance over accordion and double bass accompaniment.
Some of these lollipops do feel too short, ending just as you're sinking into their stylistic idiosyncrasies. Korcia proves his mettle with his blazing spiccato in the Presto from L'Estate from Vivaldi's Four Seasons, but it makes me long to hear him play the rest of the concerto. And the blissful jazz version of Mission: Impossible, with dancing accordion, pizzicato bass and Grappelli-esque improvisations is also over far too soon.
The disc sways into dangerously extravagant territory with the final Some Day My Prince Will Come, with vocals, not to mention whispered French nothings, from Camille Dalmais. It's sheer indulgence, but in these straitened times, why not treat ourselves a little?


Catherine Nelson