Semyon Lashkin, who was performing in a street adjacent to Red Square, has had his cello confiscated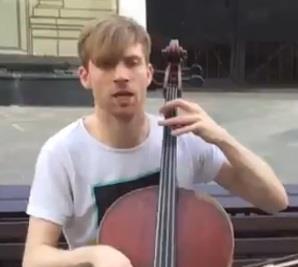 Cellist Semyon Lashkin was arrested in Moscow for performing in the street, he has reported on his Facebook page.
The Moscow Conservatory-trained musician was questioned by police and had his cello confiscated for 'deliberately creating a crowd and preventing pedestrian movement' in Nikolskaya Street, adjacent to Red Square.
The cellist has published a video of his performance showing how few people had stopped to listen.