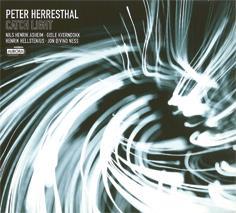 The Strad Issue: January 2011
Description: Persuasive performances of a quartet of recent Norwegian violin concertos
Musicians: Peter Herresthal (violin) Peter Kates (percussion)‡ Bit20 Ensemble/Pierre-André Valade*, Oslo Philharmonic Orchestra/Rolf Gupta† , Bergen Philharmonic Orchestra/Peter Szilvay‡
Composer: Ness, Hellstenius, Kverndokk, Asheim
With its four violin concertos by contemporary Norwegian composers, this disc serves not only as a showcase for the considerable talents of their compatriot Peter Herresthal (who also commissioned and premiered the works), but also as a portrait of the country's new music scene, which seems reassuringly full of life.
Jon Øivind Ness's Mad Cap Tootling has already appeared on an earlier disc (reviewed September 2009), and so has Henrik Hellstenius's By the voice a faint light is shed, a slow, pensive piece that gradually explores its rarefied harmonic world, with Herresthal persuasive in a featherlight solo line, full of tremolos, harmonics and microtones, that feels as if it might dissolve into the air at any moment.
Gisle Kverndokk's Initiation is far more assertive. Herresthal has impressive rhythmic energy in a moto perpetuo section, all clipped double-stops and driving impetus, but he brings a welcome poignancy to the work's overt references to the Berg Concerto.
Nils Henrik Asheim's Catch Light is a double concerto for the unlikely combination of violin and percussion, and Herresthal seems at times to be searching for some common ground between the two soloists with percussive articulations and skittering cascades of notes. It's only at the end that he gropes towards melody, with an intense, narrow vibrato and telling microtonal inflections.
Recorded sound is warm and truthful, but a few coughs and extraneous noises betray the live origins of the Asheim and Kverndokk recordings.



David Kettle