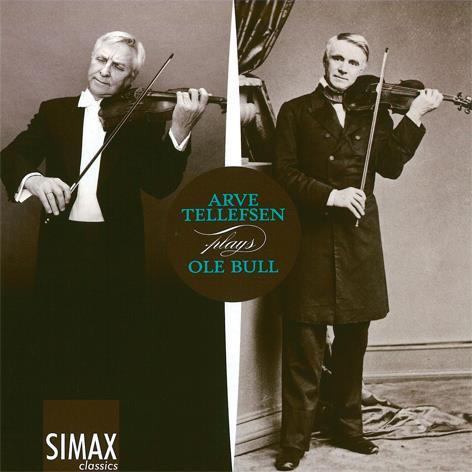 The Strad Issue: January 2010
Musicians: Arve Tellefsen (violin) HŠvard Gimse (piano) Trondheim Symphony Orchestra/Eivind Aadland
Composer: Bull
That violin giant Ole Bornemann Bull undertook some composition is not unexpected. His music is largely forgotten today and, without being unduly unkind, this is understandable. These compositions are perfectly pleasant (as in the case of the Nocturne, or the suitably grandiose joie de vivre of Cantabile doloroso e Rondo giocoso) but are also rather disparate, directionless, clichéd and more than a little maudlin. On this disc, Grieg's Gavotte and Minuet are scarcely more distinguished and, though superficially entertaining, are not especially interesting.
The impression of a slightly pasty Romanticism is sadly further re-enforced by Arve Tellefsen's playing here. A native of Trondheim (and a former pupil of Ivan Galamian), he is certainly an assured player and is ably assisted by orchestral and piano accompaniments here. He meets Bull's technical demands with ease (though there is a disturbingly flat trill in the Grand March from Agiaco cubano), yet his tone is oddly diffuse, a matter not helped by an overly resonant recording. This does not work well with Bull's writing, which doubtless needed its author's colourful performance style to be fully effective. Ultimately, it's a matter of taste, of course, and the all-Norwegian line-up here undeniably adds to the value of an enterprising disc.
David Milsom