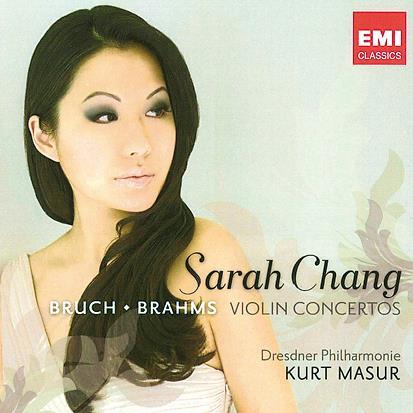 THE STRAD RECOMMENDS
The Strad Issue: January 2009
Musicians: Sarah Chang (violin) Dresden Philharmonic Orchestra/Kurt Masur
Composer: Brahms, Bruch
Although both of these performances reflect credit on all concerned, it is my impression that the Bruch is rather special, while the Brahms is just another excellent Brahms. Sarah Chang has been quietly coming of age as an artist under our very noses, so to speak, and now seems ready for any challenge.
From her arresting initial entry, she goes all out for poetry in the Bruch. She opts for considerable flexibility in tempo but this is late Romantic music and it works. The transition to the Adagio is magical and the lovely theme is expounded quite fluently, with bewitching variety of colour, texture and dynamic. A good upbeat finale follows.
The Allegro of the Brahms is quite broad (17:17 minutes to the start of the cadenza), but does not seem nearly so slow as the over-loving Znaider/Gergiev (18:03; RCA). Chang seems technically on top of the work and after a calm Adagio, the finale goes at a good lick.
The Philharmonic, Dresden's second orchestra but main concert ensemble, plays well for Masur and the recordings, from different venues, are good, except that, with the solo oboe in the Brahms a little backward and Chang a little forward, the disparity is greater than usual.



TULLY POTTER