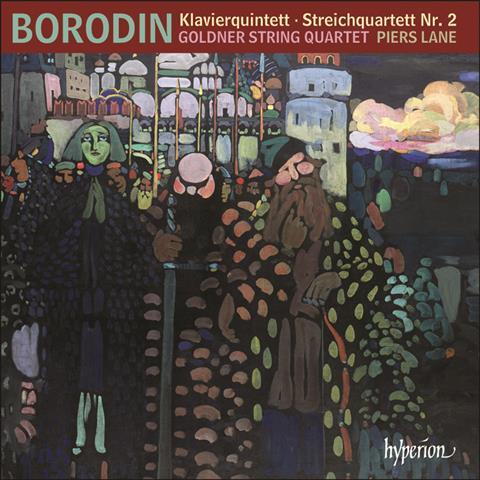 The Strad Issue: May 2017
Description: Early and mature works trace a composer's development
Musicians: Goldner Quartet, Piers Lane (piano)
Composer: Borodin
Catalogue Number: HYPERION CDA 68166
In terms of musical interest, there's a clear dividing line here between the sub-Brahmsian Piano Quintet and Cello Sonata on the one hand, both composed in Borodin's late twenties, and the Second String Quartet from 20 years later on the other.
The two early works have melodic charm that seems to grow with repeated listening, but the forms sometimes feel stunted (or in the case of the Quintet's finale, overextended) and the harmonies are underdeveloped. Piers Lane and the members of the Goldner Quartet (the velvet-toned cello of Julian Smiles in the Sonata) do what they can with the material, however, and it would indeed be hard to imagine anyone making more of the music than what they achieve, with a fine sense of tonal balance and an intuitive response to the melodic shapes.
With the Quartet, though, we enter a different world, one where we can bathe in Borodin's signature chromaticism and textural ingenuity. The Goldner's playing opens up appropriately: there's plenty of warmth in the players' tone, singly and collectively, and the work's emotions – notably in the Notturno – are laid bare without being over-egged. There's also some seriously stylish playing in the faster music, with delightful interplay between all four instruments in the finale. The Potton Hall recording gives all three works space to breathe, as well as sonic focus.
Matthew Rye