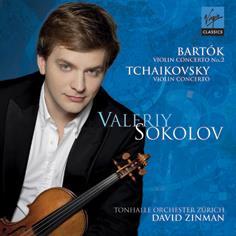 The Strad Issue: January 2007
Musicians: Annar Follesø (violin) Christian Ihle Hadland (piano) Björn Nyman (clarinet)
Composer: Bartók
There is a Nordic chill to these performances that is entirely foreign to the picture of Bartók I have built up over the past half century.
I can gain some enjoyment from the Solo Sonata, as Norwegian violinist Annar Follesø plays very well in a cool, detached way and the music's closeness to unaccompanied Bach means it can bear this kind of objective approach. Rarely does it sound especially Hungarian here, however, and I have heard even better intonation in the last movement, notably from Mullova.
When it comes to the Second Violin Sonata, however, the cold, calculating, mechanical approach is unacceptable for me. In Contrasts, even the clarinettist seems to have come straight out of the nearest cold-storage unit. The pianist plays accurately but without a vestige of the real meaning of these two works, as I understand them.
The violinists for whom this music was written, Jelly d'Arányi, Joseph Szigeti and Yehudi Menuhin, were three of the warmest, most impulsively human artists of the 20th century. Bartók, too, had warmth behind his carefully composed public face.
To hear good Scandinavian Bartók, find the old Supraphon recordings that the Danish pianist Diane Andersen made with her husband André Gertler (reissued on Baltic CD). There you will hear interest, incident and, above all, colour, as well as that indefinable authentic Bartókian quality.
The new 2L disc is well recorded, in a clinical way, but I would give most of its super-audio clarity for an ounce of atmosphere.
TULLY POTTER