The new musicians performed with the US orchestra at its season-opening concert on Sunday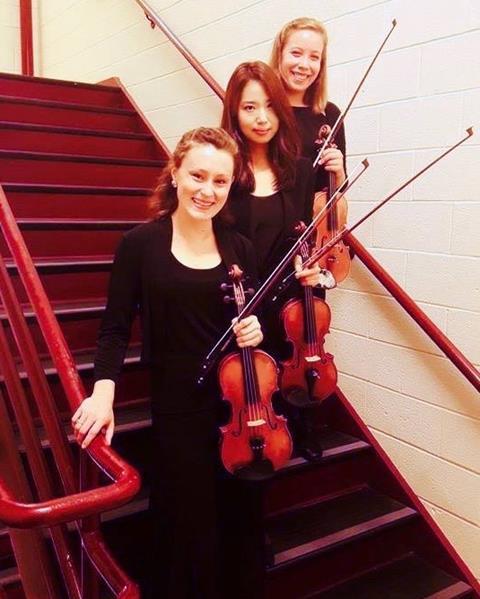 The Baltimore Symphony Orchestra has appointed a number of new musicians from the beginning of its 2016-17 season, including three violinists (pictured) and three cellists.
Joining the orchestra's violin section is Audrey Wright, a graduate of the New England Conservatory in Boston, and a former member of both Florida's New World Symphony and the Excelsa Quartet. She is currently studying for a doctorate of musical arts at the University of Maryland School of Music. Joining her is fellow violinist Sunjoo Park, who also performed with the New World Symphony after completing her studies at Seoul National University, the Colburn School in Los Angeles and Carnegie Mellon University in Pittsburgh. The third violin appointee is Holly Jenkins, a graduate of Oberlin College in Ohio, who has performed and taught in Pakistan, Jordan and the West Bank as a member of Musicians Without Borders and Cultures in Harmony.
Bulgarian native Lachezar Kostov joined the orchestra's cello section late last season from the San Antonio Symphony to become assistant principal. He is joined by Canadian-Korean Juilliard School graduate Se-Doo Park, a former cellist of the Indianapolis Symphony Orchestra. Finally Peabody Conservatory of Music graduate Lukasz Szyrner joins the section. The Polish cellist was formerly principal of the Lancaster Symphony Orchestra.
'We're delighted to have them. Welcome to the family!' wrote the orchestra on its musicians' Facebook page.
Watch: Baltimore Symphony Orchestra gives free Peace Concert