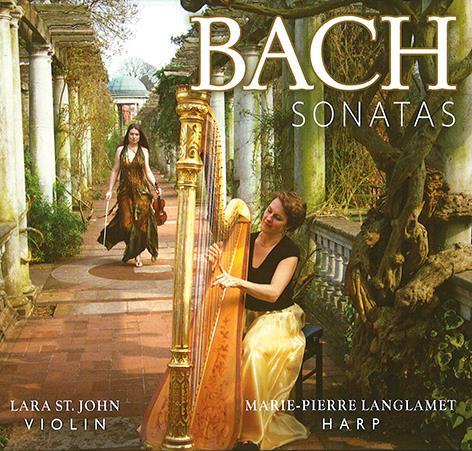 The Strad Issue: January 2012
Description: Mixed results on a disc that adopts Bach's penchant for transcription
Musicians: Lara St John (violin) Marie-Pierre Langlamet ?(harp)
Composer: Bach
Lara St John always seems to attempt something different. Trading on Bach's inveterate recycling of his works in different instrumental combinations, her latest CD offers accounts of selected violin and flute sonatas with their fully composed keyboard parts played by harpist Marie-Pierre Langlamet. The result is not an unqualified success.
Both these players are instinctive musicians with a sure technical command. Langlamet's harp is softly voiced and gently resonant. St John coaxes a lyrical flexibility from her 1779 'Salabue' Guadagnini, but her sound does not consistently complement that of her partner. Her E-string tone is occasionally strident, her attack is sometimes over-aggressive and her wide vibrato on long notes is often unsettling. Also, her additional ornamentation in the first movement of BWV1020 seems misguided and the duo's approaches to articulation are widely divergent.
Some of the slow movements, however, show subtleties of phrasing, colour and expression, especially the third movements of BWV1014 and BWV1016 and the opening Adagio of BWV1016. The B minor Sonata BWV1030 arguably fares the best overall, not least because of the duo's expressive account of its central Largo and pleasing interplay in its final Presto. The recording has admirable life and presence, but occasionally brings St John too close for comfort.



ROBIN STOWELL