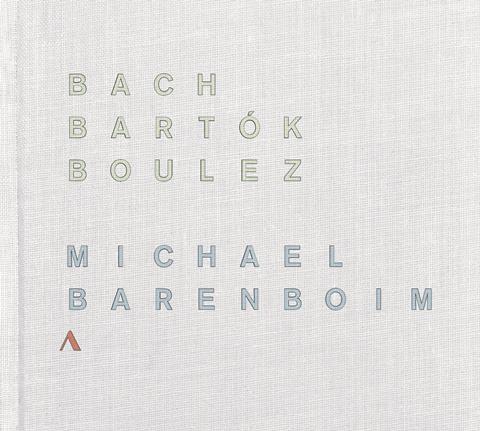 THE STRAD RECOMMENDS
The Strad Issue: April 2017
Description: Masterfully assembled solo recital from a chip off the old block
Musicians: Michael Barenboim (violin)
Composer: Bach, Bartók, Boulez
Catalogue number: ACCENTUS ACC 30405
This unusual programme demands the kind of disciplined virtuosity that Michael Barenboim (son of Daniel) has in spades. His performances, flawlessly reproduced, are utterly persuasive and compelling. He has Boulez's first-hand approval of his interpretation of the theatrical gestures of Anthèmes I & II and gives strikingly authoritative accounts, skilfully supported in Anthèmes II by Jérémie Henrot's electronics.
Barenboim negotiates Bartók's sonata with deep insight and imagination, along with plenty of muscle and passion, displaying remarkable mastery of tonal colour throughout. He revels in the Tempo di ciaccona's astringent harmonies, extremes of range and dynamic contrasts and interprets the angular second movement as a true fugal fantasy. He is lyrical and intimate in the Melodia and animated in the final Presto, surmounting its technical difficulties with apparent ease.
In Bach's C major Sonata Barenboim demonstrates that he is equally at home in 18th-century repertoire, even if his approach shows little historical awareness. He sustains the melodic line of the hypnotic Adagio with enviable control and makes the monumental fugue a model of structural and contrapuntal lucidity. He plays the lyrical Largo with poise and expression and his Allegro assai romps to a thrilling conclusion. An impressive 'chip off the old block', Barenboim is surely destined for the top.
Robin Stowell