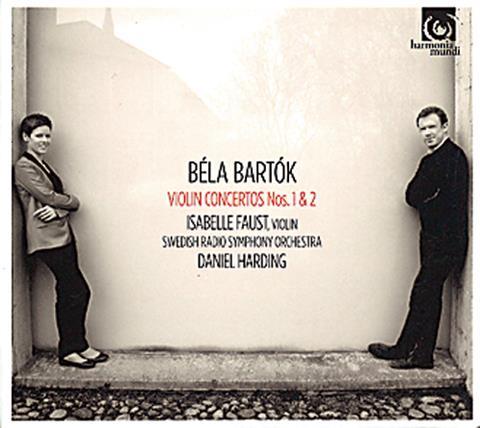 The Strad Issue: January 2013
Description: Successful performances marked by a bold approach to ornamentation
Musicians: Petra Müllejans, Gottfried von der Goltz, Anne Katharina Schreiber (violin) Freiburg Baroque Orchestra
Composer: Bach
These first-rate period performances are stylish, polished, thoughtfully prepared and sympathetically recorded, with ensemble tautly controlled throughout. Peter Müllejans and Gottfried von der Goltz form the well-matched solo pairing in BWV1043. Their accounts of the outer movements are lively and resilient and their crisply articulated dialogue is alertly accompanied. Their steady reading of the central slow movement has a gentle lilt, reinforced by their strangely unemphatic concluding bars, but extempore ornamentation occasionally seems misplaced. Joined by Anne Katharina Schreiber as co-soloist in BWV1064R, they tackle their virtuoso parts with athleticism in the outer movements, and add felicitous, unfussy decoration to the cantabile lines of the central Adagio, although the balance is not always ideal.
Goltz is a lithe soloist in the E major Concerto, introducing some bold departures from the traditional musical text before the ad libitum solo passage in the first movement. He also contributes some fairly obtrusive ornamentation, performs the soulful Adagio with haunting beauty and throws off the ebullient finale's challenging passagework with aplomb. Müllejans's solo playing is also heard at its most entrancing in the central Andante of BWV1041, beautifully sustained but never cloying, and his account of the finale has an infectious buoyancy and exhilarating dramatic tension.


ROBIN STOWELL