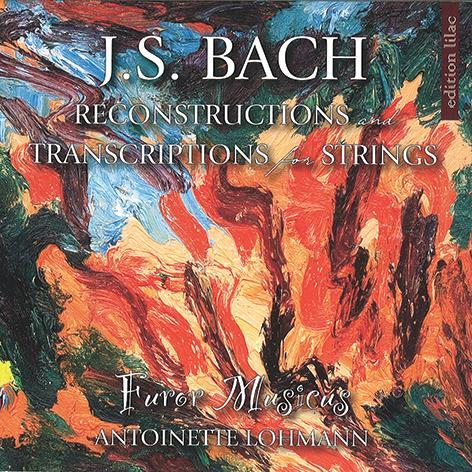 The Strad Issue: January 2014
Description: A curious mixture of period instruments and modern technique
Musicians: Daniel Stepner (violin)
Composer: Bach
Daniel Stepner is renowned for his versatility, but these performances fall between two stools. He plays a c.1740 Sebastian Klotz, a 1641 Nicolò Amati, restored to period condition, and a 'modernised' 1693 Antonio Stradivari, all strung with gut/wound gut; and he uses a reproduction of a bow owned by Tartini. However, appropriate hardware guarantees little for historical performance orthodoxy.
Stepner is often unfaithful to Bach's autograph bowings and other indications – even some notes – and his repeat regime is inconsistent. Further, he takes his 'spirit of improvisatory variety' too far by interposing the Doubles of Partita no.1 somewhat randomly and reprising the Sarabande after its Double. He uses vibrato frequently, attacks much multiple-stopping with a modern technique, and he is often guilty of forcing the tone, as in the Fuga of Sonata no.3 and the Allemanda of Partita no.1. Intonation is variable and his stressed open E-string usage in the Bourrée and Gigue of Partita no.3 seems unmusical.
Nevertheless, Stepner negotiates these works with remarkable facility and some style. He brings some French rhythmic swing to Menuet I of Partita no.3 and adds imaginative extempore ornamentation, arguably overstepping the bounds of good taste in the later statements of the Gavotte's recurrent theme. Voice leading in the sonatas' fugues is generally well realised and rubato is implemented effectively in his Chromatic Fantasy arrangement and the florid opening movements of Sonatas nos.1 and 2. The close recordings, captured by two different methods in four venues over about 23 years, stand up to scrutiny surprisingly well.



ROBIN STOWELL