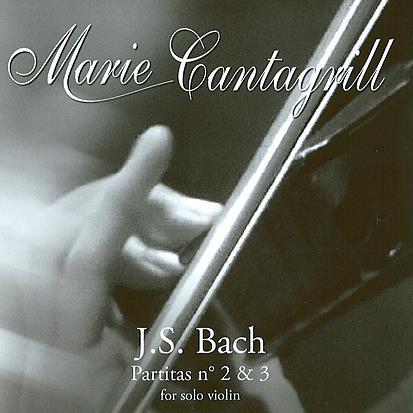 The Strad Issue: January 2010
Musicians: Marie Cantagrill (violin)
Composer: Bach
Even the most enlightened players do not always entirely succeed in throwing off the vestiges of the 19th-century virtuoso tradition in these endlessly challenging pieces. Enter Marie Cantagrill, former winner of the Vieuxtemps Competition, who plays with a beguiling freshness and easy spontaneity that are the complete opposite of the 'furrowed-brow' school. Beautifully recorded in an Angers church, Cantagrill conjures up organ-like sonorities at relaxed tempos that allow one to experience the fundamental harmonic patterning of these supreme scores with fresh ears.
In the epic Chaconne from the Second Partita, she manages completely to avoid any sense of the monumental, segueing between each variation with a naturalness that makes the change to the major mode a moment of touching simplicity. In the bracing Preludio to the E major Partita, Cantagrill takes flight with a vocal ecstasy to send the spirits soaring, and in the famous Gavotte en rondeau she captures the spirit of the dance with an alluring cantabile sensitivity that is utterly captivating. The final Giga, often driven home as a forceful summation of the six sonatas and partitas, skips along with infectious buoyancy. Highly recommended.
JULIAN HAYLOCK