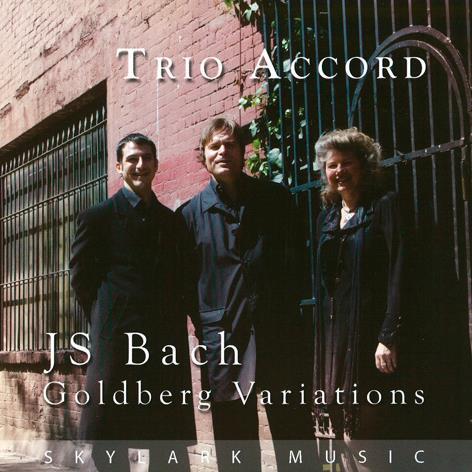 The Strad Issue: January 2009
Musicians: Trio Accord
Composer: Bach
Well-known for his resourceful and persuasive transcriptions, Dmitry Sitkovetsky has arranged Bach's Goldberg Variations for both string orchestra and string trio. The members of the Canadian ensemble Trio Accord have clearly considered the various issues of style and interpretation raised when performing this string trio arrangement of Bach's keyboard masterpiece. Instead of opting for a uniform approach, they allow the character of each variation to guide interpretative decisions. A puzzling miscellany of performing styles inevitably results, ranging from variations verging on 'period' performance (nos.15, 18, 21, 22, 25) to fiercely accented ones in 'modern' fashion (nos.1, 9, 10 and the centrepiece French Ouverture, no.16). However, such an approach assists them in giving appropriate character to the canons, whether this be lyrical (nos.3 and 9), intensely emotional (nos.15 and 21) or humorous (no.27).
The playing here is competent, shining especially in virtuoso variations such as nos.5, 8, 26, 28 and 29. However, heavy weather is made of the opening Aria, which seems inordinately slow and laboured for a Sarabande and sags at almost every phrase ending. Some of the slow variations suffer similarly and the final Aria Da Capo is the most laboured of all.
The close church recording offers a pleasing intimacy of ambience, even if it reproduces undesirable sniffing noises from the performers and appears to include some additional reverberation. A thought-provoking rather than a wholly satisfying reading, then, but one that sheds new light on this work by drawing out expressive elements only hinted at in harpsichord or modern piano performances.
ROBIN STOWELL