Leatherwood Bespoke Rosin double bass rosin; Optima Gut Klang violin strings set; International Violoin flexible LED strip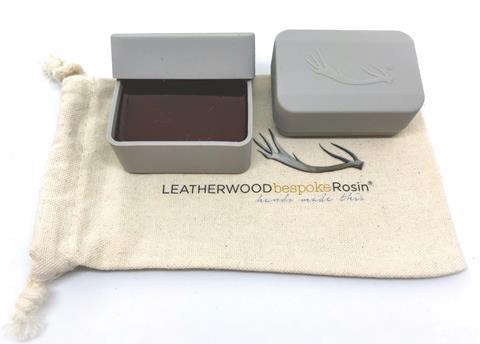 Sticky situation
A new range of rosins designed to address the varied needs of double bassists
'During the 30 years I spent working as a violinist I realised that rosins were too general,' explains Andrew Baker of Leatherwood Bespoke Rosin, whose newly updated double bass rosin is now available. 'Standard rosins are designed to work well for everyone but the reality is that players can have vastly different requirements. The instrument, bow and playing conditions all have an impact.' His solution was to give players the opportunity to choose from a range of different formulations, with the option to tailor the recipe according to the amount of 'attack', 'traction', 'texture' and 'clarity' preferred.
If the range of established options available to violinists, violists and cellists was too small, what did Baker make of the even more restricted market for double bass rosins? 'Ironically,' he says 'bassists require an even wider range of characteristics. On top of the effects of temperature and humidity, the differences between two instruments can be greater, as well as the obvious contrasts between French and German bows, the way they are held and the sounds they produce. Bass rosin doesn't last as long on the bow, and needs to be stickier to make the string speak in the first place.'
Baker came up with his 'spectrum' of formulations after a long consultation process with a range of double bass players. 'We want to offer players the most specific solutions we can,' he explains, 'which is why our bass rosins come in pairs of different recipes. It might be a case of choosing a hard summer rosin and something softer for winter, or different formulations for solo and orchestral playing, or even something very sticky a player can use to add extra bite when required during performance.' Its increased softness compared with products for violin, viola and cello can make double bass rosin prone to melting – something else for which Baker has a solution. 'We use a silicon rubber casing and lid. The rosin doesn't stick to its surface, so the sides can always be peeled away from it. And if it gets really out of shape you can simply leave it in the sun or on the radiator and it will form perfectly in the case again.'
Leatherwood Bespoke Rosin double bass rosin AU$80 per pair
email rosin@leatherwoodrosin.com.au
web www.leatherwoodrosin.com.au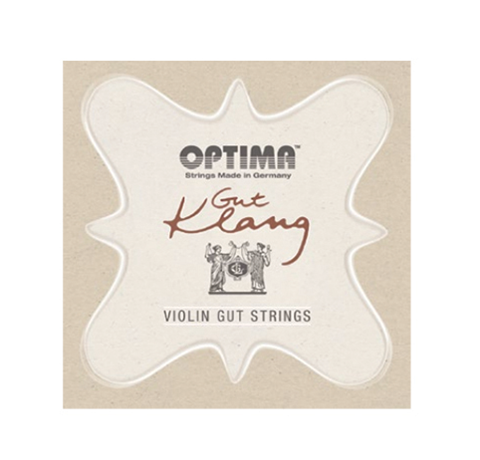 Wrapped up warm
German string maker Optima has created its first set of gut strings for violin, engineered to offer the reliability of metal strings with the distinctive warmth of gut. Alongside a G string with a gut core wound in silver alloy and uncovered gut D and A strings, the set includes Optima's Goldbrokat steel E string.
Optima Gut Klang violin strings set €117.50
email info@optima-strings.com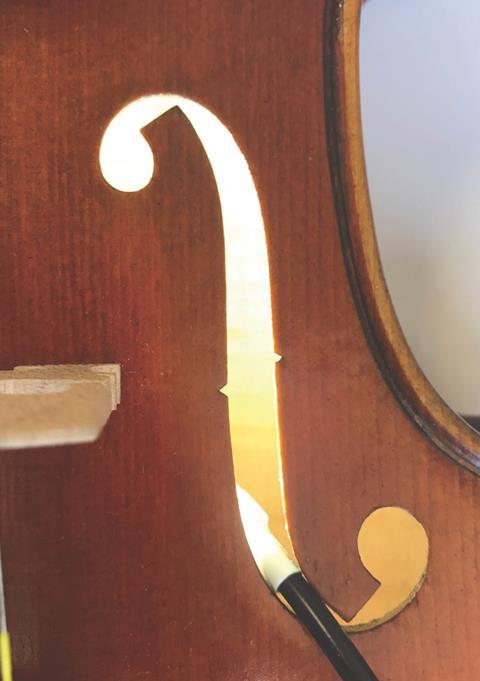 Highly illuminating
Available in two lengths, this strip of LED lights has a flexible rubber coating that allows it to be inserted through an instrument's f-hole for convenient inspection of the wood. According to the maker, it can be used to detect cracks, open seams and, depending on light conditions, the shadow of the bass-bar and soundpost.
International Violin flexible LED strip $12 (250mm), $15 (350mm)
email sales@internationalviolin.com
web www.internationalviolin.com