The Maggini instrument, beloning to Baroque musician Jane Gordon, was taken from the overhead luggage rack of the train from London Waterloo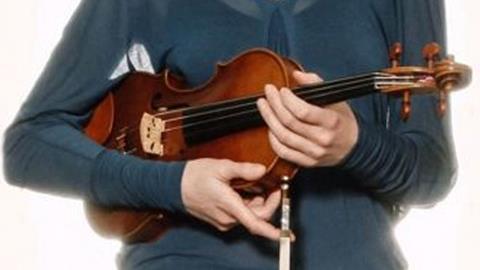 A 300-year-old Maggini violin belonging to Baroque music specialist Jane Gordon has been safely recovered less than a week after it was taken from a London train.
Gordon, who is due to perform at the BBC Proms next week with the Orchestra of the Age of Enlightenment, accidentally left the instrument, worth tens of thousands of pounds, on the overhead luggage rack of the train from London Waterloo, where it remained for three hours. CCTV images showed a passenger removing the instrument at Queenstown Road station, according to British Transport Police.
Gordon, a graduate of The Royal Academy of Music, launched an appeal on Twitter, picked up by various media outlets, and was prepared to offer £500 for any information leading to the instrument's return. Her instrument case also contained four bows, two of them Baroque.
The appeal has now proven successful, and the instrument has been returned, as Gordon reported on her Twitter feed:
'I'm so happy to announce my violin has been returned safe & sound! Thank you to everyone for all your tweets & support here - incredible!'
Last month a 1720 Francesco Gofriller violin, snatched while a musician was unlocking her bike outside Brixton Tube station in London, was also recovered safely after a similar appeal.
Read: Gofriller violin stolen at London underground station is recovered safely
Read: Stolen 'Ames' Stradivarius violin is recovered after 35 years