The instrument by Antonio Domenicelli was left in a parked car on 1 November 2015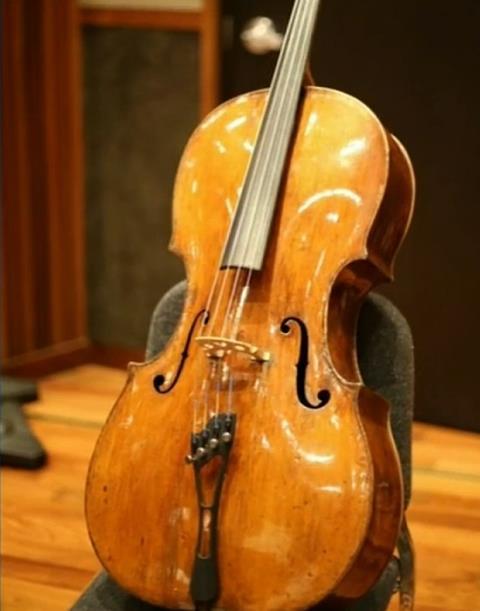 A stolen car containing a 300-year-old cello by Italian maker Antonio Domenicelli was recovered last week when residents in Glendale, California noticed a vehicle, which had been parked undisturbed for a long period, and reported it to police.
When officers ran the licence plate through their database, they discovered it belonged to the same 2007 maroon Acura which had been stolen on 1 November 2015 from the garage of the Embassy Suites Hotel in Glendale. Amazingly, nothing was missing from the vehicle – including the valuable cello, which had been stored in the trunk.
The cello, which bears the label 'Antonio Domenicelli Fecit en Ferrara 1714' and features an asymmetrical tailpiece, belongs to Hollywood session musician Cameron Stone, who has performed the instrument on a number of popular albums and film soundtracks, including Frozen and Tomorrowland.
Crime Stoppers offered a $1,000 reward in November for information on the whereabouts of the car.
Read: Violin, violas and cello, worth $160,000, stolen in Melbourne, Australia
Read: Stolen 'Ames' Stradivarius violin is recovered after 35 years