To say that repeated material always has to be played differently to make it interesting is a flawed interpretation of how we work as human beings' - double bassist Leon Bosch speaks about performing 'The Famous Solo' by Dragonetti to The Strad.
The second movement of the piece is performed in the video above by bassist Tobias Glöckler and the Dresden String Quartet - the first live rendition of the autograph version for double bass and string quartet.
Bosch continues The Strad's marked-up sheet music series in association with Henle Verlag with Dragonetti's 'The Famous Solo' (arrangement for double bass and piano) in the March 2017 issue – giving bowings, fingerings and ideas for interpretation. Download now on desktop computer or through The Strad App.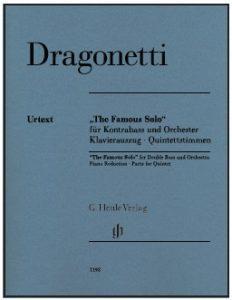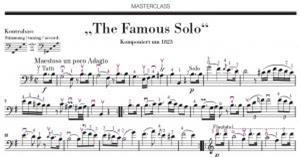 Watch: The Strad Masterclass: double bassist Christine Hoock on Vanhal's Double Bass Concerto