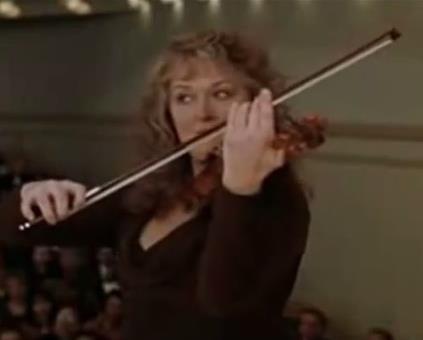 Meryl Streep proves herself not only to be a consummate actress, but a pretty decent violinist in this clip from the 1999 film Music of the Heart in which she plays real-life violin teacher Roberta Guaspari.
In this scene Guaspari and her students from the Opus 118 Harlem School of Music perform onstage at New York's Carnegie Hall - with the help of violinists Itzhak Perlman and Isaac Stern.
Streep was given just two months to learn to play the violin. Director Wes Craven later commented: 'If you put an isolated microphone on her it wouldn't have sounded great, but her form, her fingering - everything was perfect.'
Watch Arnold Schwarzenegger 'play' the violin in the film Stay Hungry.