The guitarist and violin dealer began collecting the instruments in the 1960s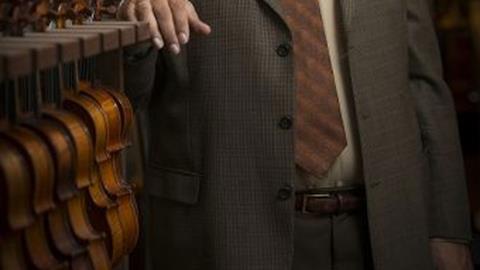 The US Library of Congress plans to acquire a collection of 263 American violins owned by guitar virtuoso and violin dealer David Bromberg (pictured with his instruments) for $1.5m, according to NPR Music.
Bromberg of David Bromberg Fine Violins, a contributor to The Strad, began buying the instruments in the late 1960s - a sideline to his guitar career which included collaborations with George Harrison and Bob Dylan. His collection includes instruments by George Gemünder, Simone Fernando Sacconi and a 1927 violin by Ignaz Anton Lutz (pictured below).
'As a travelling musician, I'd always go to the violin shops if there were any wherever I was and I'd say, 'I collect good American violins.' As like as not, they would literally laugh in my face,' he remembers of the negative attitudes he encountered towards the value of US-made instruments.
The Library of Congress plans to keep the instruments together in a single collection as part of a new centre for the study of American violins. 'It's the only memorial that hundreds of American violin makers are going to have,' said Bromberg.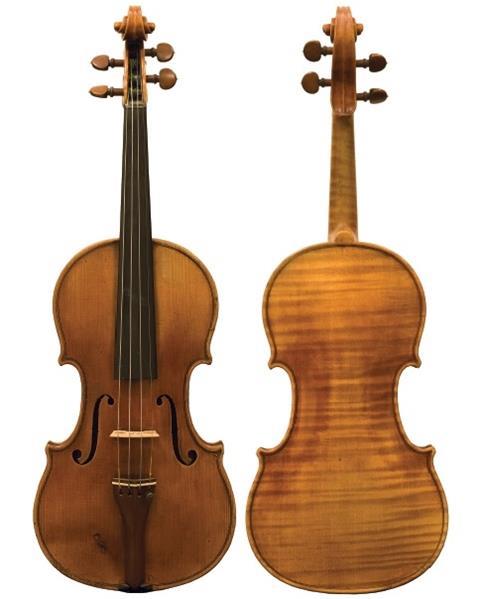 Photos: Joe del Tufo, Moonloop Photography
Read: Sugar vs caramel - comparing the sound of the 'Joachim-Ma' Stradivarius to that of other violins
Read: Frank Peter Zimmermann regains access to 'Lady Inchiquin' Stradivarius violin