How can an adult amateur, beginning or relearning an instrument, progress beyond practising for exams? Three tutors examine the various options – as well as suggesting ways to combat shyness
This article was first published as part of The Strad's 'Ask the Experts' series in the March 2016 issue
THE DILEMMA
"After nine years as a late starter, I'm stuck at ABRSM Grade 7 violin. Grade 8 is technically challenging, and after failing dismally twice I'm wondering whether I have a psychological block to passing at this level. Also, I'm very motivated by the exams and wonder what I'll do if I pass Grade 8. I'm happiest analysing a piece on my own, and practising.
"I'm a shy performer, and now, in my fifties, I'm too old for further study at a music college – even if I had what it takes. Do you have any suggestions – first, with regard to overcoming psychological barriers to reaching one's full potential, and secondly, on the musical paths an older, amateur musician might take?"
ANNE WITT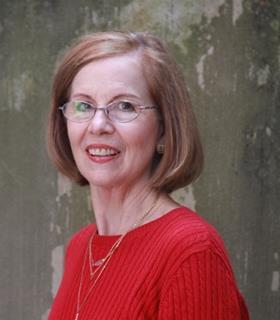 Your letter will resonate with hundreds of amateur string players! When I began our adult strings programme ten years ago I anticipated that my students would need guidance with their emotions and expectations. Once we spent half our time listening to a recital in the hall next door. Then, when we grouped together for class, they began lamenting their own levels, saying such things as, 'I should just give up the violin,' and other shocking statements. So I asked them, 'Were you hoping for a career as a performing violinist?' They laughed because of course they already had good careers. 'Then there is no problem,' I said.
ABRSM Grade 8 is very difficult, especially the scales. Amateur adults should play scales in the keys of the music they are performing. How many pieces are in the key of G sharp minor? Also, when we perform we do not usually do our best. I imagine you are aware of this. So you are a much better performer than you realise – I am amazed that you are playing at this level after only nine years.
It's important for you to manage – and guard – your emotions. The ABRSM system is useful to some, especially as motivation for young musicians who love competition, and for those heading towards conservatoire-level tuition. But I wonder how useful it is for amateur musicians; in fact I don't think I would ever recommend this kind of process. When my adults were beginners ten years ago, they unanimously agreed that they did not want to play a solo, ever! So at the end of each term, we have a 'Last Class Recital' on their final day, for closure.
Perhaps you could organise a group and find a leader. There are many sheet music collections, such as Progressive Quartets and Progressive Trios, that allow for a variety of instruments. Also, think about playing in church; many of our adult amateurs do that. Keep practising on your own, and look for some others like you. You will make friends for life and feel a new purpose in your music making.
Anne Witt is part of the faculty of the University of Alabama School of Music and teaches at its Adult Strings Weekend for adult amateurs
MATHEW LEE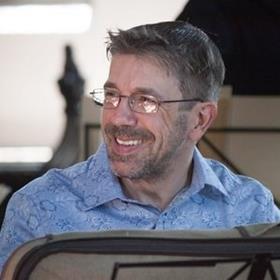 It seems that you have made some great progress so far, but perhaps you are too caught up within the restrictions of the graded exam system. Re-evaluate the reasons that you play the violin; I would suggest that these should centre predominantly on the pleasure of making music and expressing yourself through the particular voice the violin has to offer, rather than the sole aim of passing exams. The difference between Grade 7 and Grade 8 on the violin is a big step, both technically and musically, and you need to take time to develop both areas.
Broaden the scope of your playing, involving yourself in local amateur orchestras and playing chamber music informally. Most areas have a variety of ensembles for adult string players to participate in; just make sure that you choose one at the correct level for your stage of development. This should give your playing more relevance, making the goal of exam taking less important.
Take time to explore the broader range of repertoire for solo violin (including the all-important study and caprice material to facilitate technical development) and for violin with piano accompaniment. There is a wonderful range available for us to look at, much of it never making it to an exam syllabus, and it's a real pleasure to play.
It is nice to achieve Grade 8 on the violin but that should be incidental to playing, rather than the main focus. Take the pressure off yourself, enjoy playing for the sake of it and you may be surprised at how quickly you improve.
Mathew Lee is a violin teacher and the former editor of Arco, the magazine of the European String Teachers Association
HENRIETTE DE VRIJER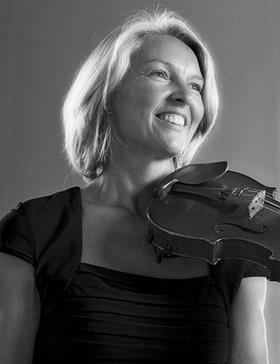 You have done incredibly well getting to this level of playing in nine years, and I have to express my admiration for your hard work and determination. I cannot imagine any reasons why there would be any psychological barriers that would prevent you from continuing to develop beyond your current level of playing.
I do believe, however, that one can develop too quickly, reaching a high level of playing while the body has not been able to keep up developing the level of relaxation and muscle control required for success at Grade 8. This is difficult to ascertain without having seen and heard you play, of course. Presumably you are studying with a teacher who may be able to advise you. If you are able to play the majority of the Mazas Etudes spéciales op.38, and the double-stop studies in Kreutzer's 42 Etudes, it is likely that you are working along the right track.
Regarding your second point about further musical paths you might take: after Grade 8 you could consider taking the ABRSM Diploma in music performance. I also wonder if you might be able to find a like-minded advanced amateur pianist near where you live, with whom you might study pieces that you both enjoy playing. Bouncing musical ideas off each other and experimenting with 'what works' can be an immensely rewarding and enriching experience. Instead of a formal exam, you could set a date for which you organise an exam-like situation in a home setting (with or without an audience) where you can both play the pieces you have prepared.
Henriette de Vrijer is a violin teacher in Norwich and founder of Pro-Am Strings, an online campus for adult amateur string players: www.proamstrings.com