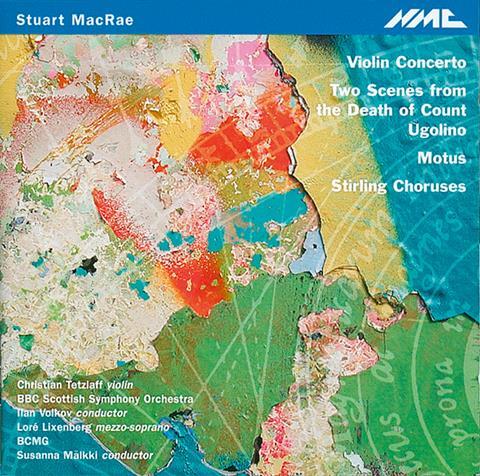 The Strad Issue: January 2006
Musicians: Christian Tetzlaff (violin)* BBC Scottish Symphony Orchestra, Ilan Volkov (conductor)† Loré Lixenberg (mezzo-soprano)‡ Birmingham Contemporary Music Group, Susanna Mälkki (conductor)
Composer: Stuart Macrae
Christian Tetzlaff brings impressive authority to Stuart MacRae's Violin Concerto of 2001. He finds grace and rhythmic precision in the gnomic staccato phrases of the opening movement, as the violin embarks on fragmented dialogues with sections of the orchestra, not least the snarling, ominous brass. In the slow movement, marked Largo e mesto, he unwinds the opening cantilena in a long unsettling line, its slow glissandos and bent notes bringing with them a sense of other-worldliness and unease. This is playing of beauty but not of voluptuousness, clear and limpid in its slow progression towards another violent confrontation with the orchestra.
In the third and shortest movement, Animoso, the violin stutters once more. Tetzlaff pecks out the staccato conversation with the wind – over almost as soon it has begun – in playing at once dessicated and oddly eloquent. The final Malinconico is, at nearly ten minutes long, by some way the longest movement. Here, as in the Largo, Tetzlaff weaves the opening legato line with a feeling of fluent forward movement. As the orchestra joins him in utterances at times jagged, at times sustained and glistening, his playing becomes ever more subtle and achieves a vocal eloquence as the concerto approaches its ethereal end.
The recording is clear with a touch of warmth, and the balance between soloist and orchestra is admirable.
TIM HOMFRAY