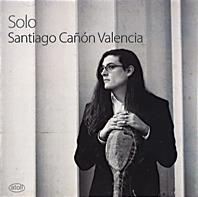 The Strad Issue: February 2015
Description: A highly rewarding disc of works for solo cello
Musicians: Alisa Weilerstein (cello)
Composer: Kodály, Golijov, Cassadó, Sheng
For her third disc, Alisa Weilerstein goes it alone, with two classics of the solo cello repertoire from the early 20th century and two more personal choices from its end, all linked by folk, fantasy and meditative strands. Weilerstein is a cellist who truly inhabits the music and gives it her all, resulting in technically immaculate interpretations that feel convincing and authentic. The opening of her Kodály Sonata is tremendously exciting, full of life and energy.
She plays this movement quite fast, her glissandos swooping into the stratosphere, her spread pizzicatos ringing out richly. In the last movement the shimmering tremolandos are taken at breathtaking speed.
Osvaldo Golijov's tango-inspired Omaramor, passionate and flowing, leads into Cassadó's Suite. Weilerstein's playing in its Prelude–Fantasia is nothing short of majestic, the musical embodiment of a proud, independent spirit and her impassioned outbursts in the Jota are played with poise and conviction. Her cello is beautifully recorded, every inflection carefully captured, lending a real feeling of physicality and immediacy to the listening experience.
Bright Sheng's Seven Tunes, written for Yo-Yo Ma, are great little character-pieces, probably even more effective in live performance. One in particular, 'Little Cabbage', is deeply moving, as Weilerstein caresses its low double-stops and proclaims its sad, stark melody.
JANET BANKS