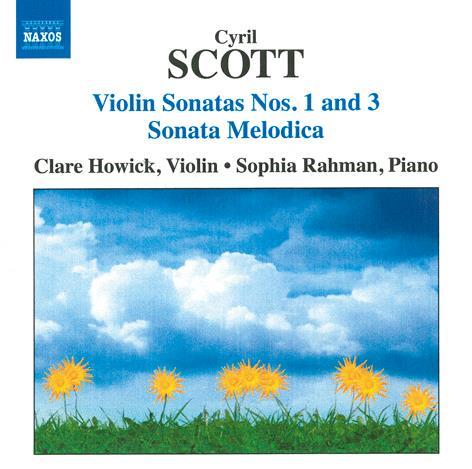 The Strad Issue: January 2010
Musicians: Clare Howick (violin) Sophia Rahman (piano)
Composer: Scott
Often referred to as the 'English Debussy', Cyril Scott was (unusually for a British composer) a master of liquid piano sonorities. His music's chromatically-intensified exoticism is reminiscent at times of Scriabin, but without the attendant hysteria, and if occasionally there is (as in his most famous piece, Lotus Land) a tendency to cloak his invention in Lisztian splashes of colour, his technical mastery is beyond question.
Clare Howick and Sophia Rahman have already proved their credentials as formidable exponents of this repertoire on a fine Dutton release a couple of years back, and prove no less persuasive in the works here, bringing an exultant quality to phrases that in less sensitive hands could easily pall. Howick possesses the rare ability of creating a sense of compelling forward momentum in music whose harmonic malleability can feel meandering.
This pays special dividends in the Third Sonata, composed in 1955 when Scott was a sprightly 76 (he lived another 15 years). The composer is very specific in his directions – tranquillo, amabile, capriccioso, and so on – and Howick responds with playing of beguiling warmth and affection, tracing the almost whimsical changeability of Scott's invention with complete assurance. A little more bloom to the sound would have put the icing on a most delectable musical cake.



JULIAN HAYLOCK