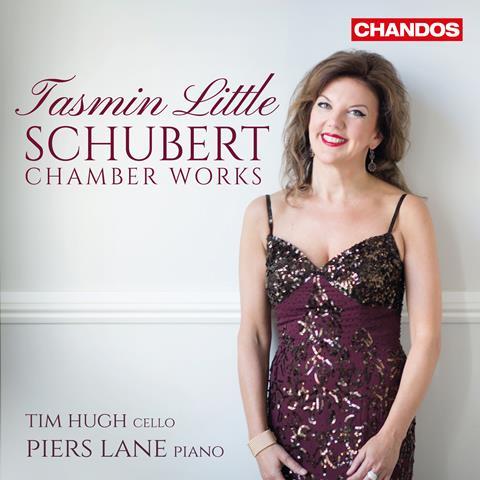 The Strad Issue: July 2015
Description: From charm to challenge: all of Schubert's music for violin and piano
Musicians: Tasmin Little (violin) Tim Hugh (cello) Piers Lane (piano)
Composer: Schubert
A former colleague and I used to argue over lunchtime pints whether Schubert was a great composer or merely a very good one. Certainly, had the peak of his output been the three so-called Sonatinas for violin and piano, he would be ranked as an important composer of his time, perhaps little more. It's the music of his 'late' period, I argued – when he was being eaten away by tertiary syphilis – that assures his place alongside Beethoven in the pantheon.
Little and Lane present all his music for this combination as if to demonstrate the point. Her focused tone, not too sweet but not too gritty, suits the earlier works well in their Biedermeier simplicity, foursquare phrases occasionally touched with echoes of Sturm und Drang. If the Potton Hall microphones favour violin over piano just a smidgen, this enables us to hear all the better the way she throws off the fearsome technical challenges of the later works. The Duo Sonata shows Schubert applying his natural lyric gift to large-scale sonata forms, while the Rondeau and Fantasie break the mould: single-movement works filled with awesome tests for both players. Perhaps Lane is a little literal – the opening tremolos of the Fantasie could 'shimmer' more, for example – but this is otherwise a well-played conspectus of this small corner of Schubert's output.
And there's more: Tim Hugh offers the ever-charming Arpeggione Sonata and Little returns to sign off with that beguiling gem, the piano trio Notturno. Simply gorgeous.
David Threasher