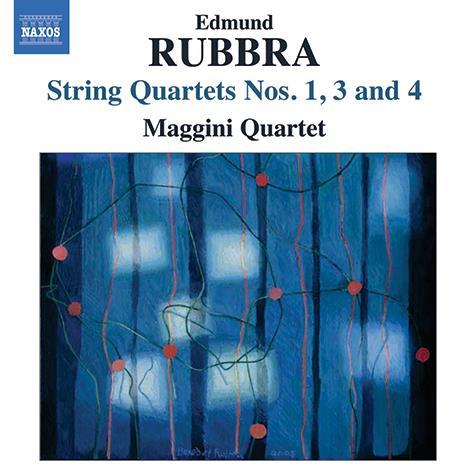 The Strad Issue: January 2011
Description: Vindication for an under-appreciated English composer
Musicians: Maggini Quartet
Composer: Rubbra
This latest instalment in the Maggini Quartet's survey of British music for Naxos completes the Rubbra set: the players have already recorded the Second Quartet on a disc that also includes his First Piano Trio. The heart of the First Quartet is its tragic central Lento, an extended lament that they perform with deep feeling but also with an essential simplicity, something that marks all these performances. Phrases are shaped with a light touch; the myriad sparkling details of this clear-textured, beautifully crafted work catch the ear effortlessly and are gone.
The Third Quartet, as the composer wrote, is all song. But singers must breathe; the Maggini players weave an unbroken line through the three linked movements and encompasses, gently, a rich, spiritual world. Even the animated rhythmic figures of the third movement Vivace have an inherent lyricism: they bite, but just enough, and the line continues.
The last quartet, a spare and harrowing two-movement in memoriam, inhabits a rarefied, ethereal world, caught in an intimate, clear acoustic. The composer Robert Simpson, to whom the Fourth Quartet is dedicated, described Rubbra as 'one of the greatest English composers of any period'. These superb performances show that he might be right.



TIM HOMFRAY