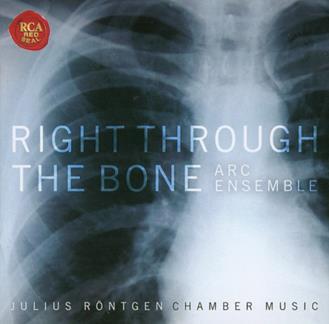 The Strad Issue: January 2008
Musicians: ARC Ensemble (Artists of the Royal Conservatory, Canada)
Composer: Röntgen
Julius Röntgen (1855–1932), younger brother of Wilhelm who discovered X-rays and won a Nobel Prize in 1901, was a composer out of his time. All four works on this recording date from the last decade of his life, yet there is nothing here (apart, perhaps, from the eerie semitonal clashes that open the Viola Sonata's third movement) that would have sounded remotely out of place in Brahms's music of the 1880s. The gentle, off-beat piano chords that open the Clarinet Trio continue where the first movement of Brahms's E minor Cello Sonata leaves off, while the pizzicato-accompanied textures of the Sextet's andante second movement inhabit the same world as the Scherzo from Brahms's second sextet. The effect at times is uncannily as though one were discovering a new piece by the grand master himself.
Yet Röntgen was very much his own man and has the habit of coming up with an idea that once heard is difficult to expunge from the memory – the opening ostinato of the Piano Quintet, for example, with its rocking cello pizzicatos, agitated viola figurations and clouded piano textures, supporting ravishing violin lines of long-breathed purity. Music of this quality cries out of exemplary musicianship and the ARC Ensemble, musicians from the Royal Conservatory of Canada, set the skin rippling at every turn with their ear-tingling corporate intonation and magical phrasing, caught to perfection by award-winning producer David Frost. It seems invidious to single out an individual member of this remarkable ensemble for special praise, but violinist Erika Raum, who leads both the quintet and sextet had me hanging on to her every note. This is a sensational release.
JULIAN HAYLOCK