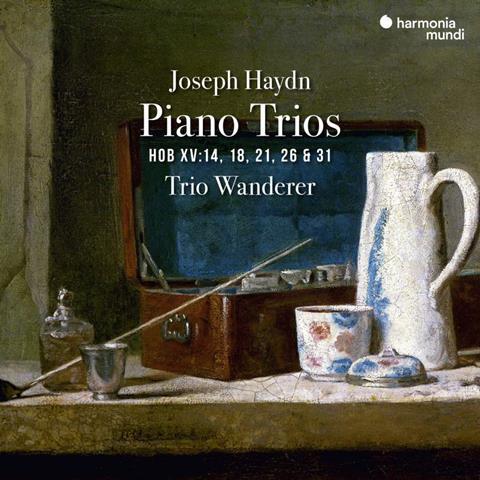 THE STRAD RECOMMENDS
The Strad Issue: August 2018
Description: Plenty of fresh musical insights make these outstanding interpretations
Musicians: Wanderer Trio
Works: HAYDN Piano Trios: in A flat major HobXV:14, A major HobXV:18, C major HobXV:21, F sharp minor HobXV:26 and E flat minor HobXV:31
Catalogue Number: HARMONIA MUNDI HMM902321
The Wanderer Trio's second batch of Haydn piano trios matches the distinction of its first, from 2001. Vincent Coq's fluid pianism – beautiful of tone, fleet of finger and crisply articulated – predominates and his technical equipment and subtle artistry are always totally at the music's service. Violinist Jean-Marc Phillips-Varjabédian adds colour to the texture and occasionally joins Coq in a meaningful melodic role, notably in the Siciliana of no.18 and the final movement of no.31, with cellist Raphaël Pidoux solidly underpinning the bass-line. The ensemble plays with flair and unanimity throughout, and the recording is truthful, detailed and ideally balanced.
The Wanderers invest these works with a wealth of fresh insights and are always attentive to matters of phrasing, harmonic interest and textural change. They convey the depth and poetry of the middle movements, notably that of no.14, and they are also sensitive to details of timing in the same movement's piano arabesques and the changes of mode in the development of no.18's opening movement.
Other highlights of these outstanding performances include the 'Hungarian' finale of no.18, with its virtuoso passagework and snappy acciaccaturas, and the pastoral outer movements of no.21. One track-listing error for no.26 is the only negative to report.
ROBIN STOWELL