An emerging artist proves his mettle in an unorthodox programme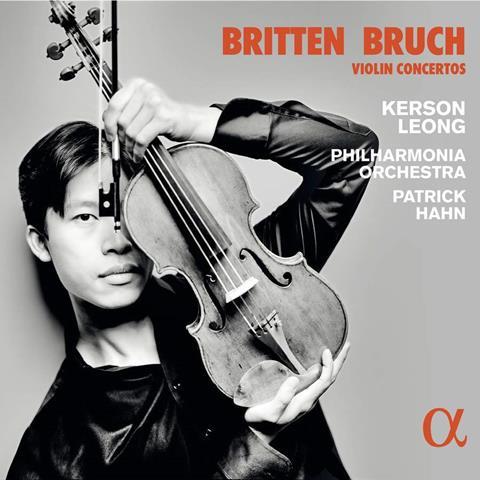 THE STRAD RECOMMENDS
The Strad Issue: July 2023
Description: An emerging artist proves his mettle in an unorthodox programme
Musicians: Kerson Leong (violin) Philharmonia Orchestra/Patrick Hahn
Works: Britten: Violin Concerto. Bruch: Violin Concerto no.1; In memoriam op.65
Catalogue number: ALPHA CLASSICS ALPHA946
Bruch considered his 15-minute In memoriam (1893) his best work for violin, and in this new account it's easy to hear why. Canadian Kerson Leong, winner of the Yehudi Menuhin International Violin Competition in 2010, mines its vein of aching lyricism, bringing alive what Bruch called 'a lamentation, or a kind of instrumental elegy'. Young conductor Patrick Hahn, who has posts in Wuppertal, Istanbul and Munich, draws darkly radiant, atmospheric playing from the Philharmonia Orchestra.
The opening timpani taps of the Bruch link it with Britten's concerto, which launches the album. In the first movement Leong contrasts a transparent tone that later gives way to menace. The grotesque circus of the scherzo is as vividly projected as the strangeness of its middle section, with its double harmonics. The extended cadenza is faultless, and the concerto's searing Passacaglia finale is suitably intense – the fine interplay with the orchestra highlighted by a well-balanced recording. The violin's long, hard search for the end is milked for harmonic tension, turning bitter only just before the eventual acceptance.
In Bruch's First Concerto, Leong has the required flair and technique, but everything speaks – as throughout the disc – with sincerity and without exaggeration. This is a performance not only to gratify fans of the concerto but also to convert its detractors.
EDWARD BHESANIA