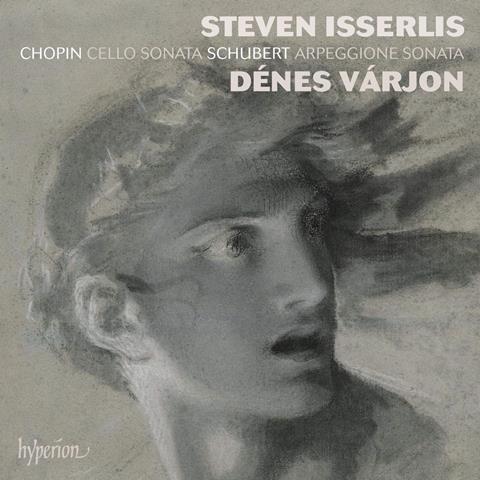 The Strad Issue: December 2018
Description: Courageous cellist makes a fervent case for Chopin's Sonata
Musicians: Steven Isserlis (cello), Dénes Várjon (piano)
Works: CHOPIN Cello Sonata; Introduction and Polonaise brillante; Nie ma czego trzeba (arr. Isserlis); SCHUBERT Arpeggione Sonata; Nacht und Träume (arr. Isserlis); FRANCHOMME Nocturne in C minor
Catalogue Number: HYPERION CDA68227
Steven Isserlis passionately argues the case for Chopin's brave but awkward Cello Sonata in the booklet note, and with rather more reserve in his actual performance.
In fact this recording is a model of poised restraint that puts a curious slant on the whole issue of balance (of both sound and material): Dénes Várjon plays a sepia-toned Érard piano but not even that instrument's lack of imposition can quite afford enough space for Isserlis's 'Marquis de Corberon' Stradivari.
For all the subtlety – or perhaps because of it – we are still left with the feeling of an uneasy reconciliation of the work's two instrumental elements. Throughout the album there is a pervasive feeling of performances taking place behind a veil – right up to the tinkling of Várjon's quicksilver passagework.
Some gradations of speed in Schubert's Arpeggione Sonata might feel a bit overcooked, but Isserlis negotiates the altitudinous writing extremely well, his playing eloquent and never strained or wiry. Both musicians consulted manuscript sources for all the works, but the best things on the disc are Isserlis's own arrangements of songs by Chopin and Schubert – music that best suits the dusky sound of the entire album.
You could say it never quite gets going. You could just as well say it's all played in the highly affecting spirit of those two songs.
ANDREW MELLOR