Joanne Talbot tunes in to the concert from St John's Smith Square, London, on 8 March 2021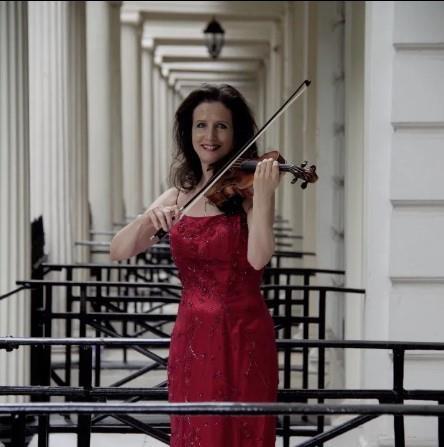 Violinist and director of the London Chamber Ensemble Madeleine Mitchell put together an eclectic range of works written over the past 100 years by British female composers. The concert was designed to celebrate International Women's Day on 8 March, although I find these works stand on their own merit without needing a banner of justification. It is an enormous help when the performances are as honed as these – which in the Covid situation is nothing short of miraculous.
The concert, live streamed from St John's Smith Square, began with the fluid and romantic language of Rebecca Clarke's Piano Trio – eloquent but perhaps a little old-fashioned for 1921. The differing characters in the music were well defined, and the balance impressive. Cellist Joseph Spooner and Madeleine Mitchell were both particularly expressive in the Andante, Sophia Rahman bringing much nuance to the piano writing. Other highlights of the concert included the world premiere of Errollyn Wallen's Sojourner Truth for violin and piano expressly written for Mitchell. Warren's inspiration is drawn from the abolitionist of the same name and refers to the sentiment of defiance and freedom in some slave songs. There is an unmistakable hint of folk violin in the music, which Mitchell expressed with alert rhythmic dynamism.
Judith Weir's Atlantic Drift for two violins equally had the nuance of folk music invention with perhaps the influence of Bartók hovering around the first movement. Once again, Mitchell and Gordon Mackay delivered a vibrant rendition, a similar fervour imbuing Weir's The Bagpiper's String Trio in which David Aspin brought definition to the viola line. Joseph Spooner provided a more austere expression in Cheryl Frances-Hoad's Invocation, the hue of Shostakovich adorning its haunting melodies. This enormously varied concert was a marvellously rich celebration of these creative talents who assuredly deserve to be programmed far more widely.
JOANNE TALBOT